Deluxe Board of Directors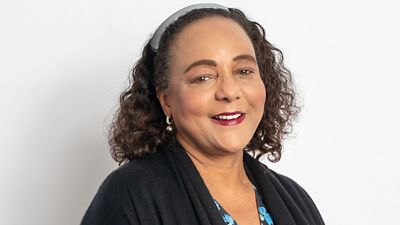 Cheryl E. Mayberry McKissack
Director Since 2000
Non-Executive Chair of the Deluxe Corporation Board of Directors
Chief Executive Officer, Nia Enterprises, LLC
Ms. Mayberry McKissack was elected Non-Executive Chair of the Deluxe Corporation Board of Directors in August 2019.
Ms. Mayberry McKissack is Chief Executive Officer of Nia Enterprises, LLC, a Chicago-based marketing, entrepreneurial business and digital consulting firm, which she founded in 2000. Ms. Mayberry McKissack served as CEO of Ebony Media Operations, LLC from May 2016 to March 2017. Previously, she was Chief Operating Officer of Johnson Publishing Company ("JPC") and President of its affiliate, JPC Digital, from 2013 through 2016. From 1997 to 2000, Ms. Mayberry McKissack served as senior vice president and general manager of worldwide sales and marketing for Open Port Technology, Inc., a provider of Internet Infrastructure message solutions. Ms. Mayberry McKissack also serves as a director of Private Bancorp, Inc.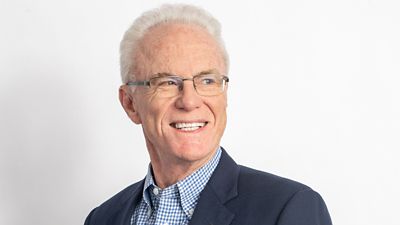 Ronald C. Baldwin
Director Since 2007
Vice Chairman (Retired). Huntington Bancshares Inc.
Mr. Baldwin served as vice chairman of Huntington Bancshares, Inc., a regional bank holding company, from April 2001 until his retirement in December 2006. Mr. Baldwin was responsible for overseeing Huntington's regional banking line of business, which provided both commercial and retail financial products and services through nearly 400 regional banking offices. Mr. Baldwin is a 35-year veteran of the banking and financial services industry.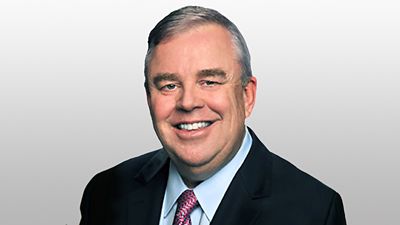 William C. (Bill) Cobb
Director since 2020
Chairman, Frontdoor, Inc.
Mr. Cobb is the Chairman of the Board of Frontdoor, Inc., a recent spin-off from ServiceMaster now trading on NASDAQ (FTDR). Prior to Frontdoor, he was the President and Chief Executive Officer of H&R Block for six years, the world's largest consumer tax services provider. In addition to these recent strategic leadership roles, Mr. Cobb has held senior leadership and operational roles at eBay, Frito-Lay, Pepsi-Cola, Pizza Hut, and the International Division of what is now known as Yum! Mr. Cobb holds an MBA from Northwestern University Kellogg School of Management.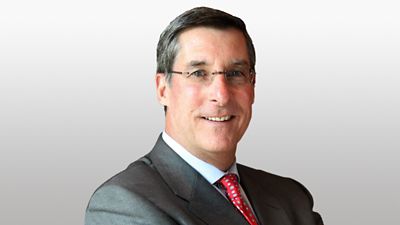 Paul R. Garcia
Director since 2020
Retired Chairman and CEO, Global Payments, Inc.
Mr. Garcia is the retired Chairman and Chief Executive Officer (CEO) of Global Payments, Inc., a publicly traded, leading provider of credit card processing, check authorization and other electronic payment processing services. Prior to Global Payments, he served as President and CEO of NaBanco, an electronic credit card processor. Mr. Garcia currently sits on the boards of Payment Alliance International, Inc., Repay Holdings Corporation and Truist Financial Corporation. He has also served on the boards of The Dun & Bradstreet Corporation, SunTrust Banks, Inc., West Corporation, Global Payments and MasterCard International. Mr. Garcia graduated from Ithaca College in New York with a BA in history.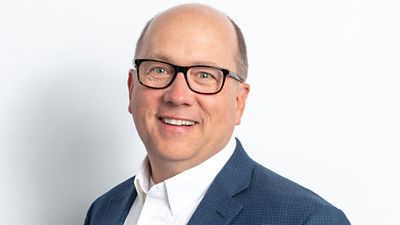 Barry C. McCarthy
Director Since 2018
President & Chief Executive Officer, Deluxe Corporation
Barry McCarthy was named President and CEO of Deluxe in November 2018. Prior to joining Deluxe, Barry spent 14 years at First Data Corporation, where he served in a variety of senior executive positions, most recently Executive Vice President and Head of Network and Security Solutions, a $1.5 billion publicly reported segment of the company. Barry is an accomplished executive and financial technology leader with an extensive track record of developing and building tech-driven solutions for financial institutions and small businesses. His strong background in product development, sales, marketing and technology innovation have supported the significant growth of companies from a Silicon Valley start-up to major divisions of global Fortune 250 organizations.
Barry earned an MBA from the Kellogg School of Management at Northwestern University and attended the University of Illinois.
Don J. McGrath
Director Since 2007
Managing Partner, Diamond Bear Partners, LLC
Diamond Bear Partners, LLC is an investment company co–founded by Mr. McGrath in December of 2009. In January 2010, Mr. McGrath retired as Chairman of BancWest Corporation, a $70 billion bank holding company serving nearly four million households and businesses. Mr. McGrath served as BancWest's chairman and CEO from January 2005 to April 2009, and as a director from 1998 to 2010. Prior to becoming CEO, he served as BancWest's President and Chief Operating Officer from November 1998 to December 2004.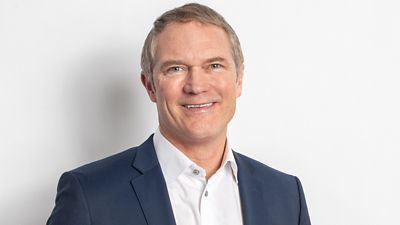 Thomas J. Reddin
Director Since 2014
Managing Partner, Red Dog Ventures LLC
Red Dog Ventures LLC is a venture capital and advisory firm for early stage digital companies founded in 2007. From January 2008 until June 2009, Mr. Reddin served as the Chief Executive Officer of Richard Petty Motorsports, and from 2005 to 2007, he served as Chief Executive Officer at LendingTree.com. Prior to becoming CEO at LendingTree.com, he served as Chief Operating Officer from 2000 to 2005 and also as Chief Marketing Officer from 1999 to 2000. Mr. Reddin also spent 17 years in the consumer goods industry, including 12 years at Kraft General Foods and 5 years at Coca–Cola USA, where he managed the Coca–Cola brand as Vice-President of Consumer Marketing. Mr. Reddin is also a director of Tanger Factory Outlet Centers, Inc. and Asbury Automotive Group, Inc.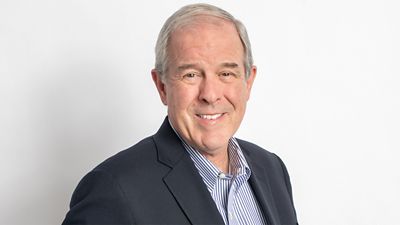 Martyn R. Redgrave
Director Since 2001
Managing Partner & CEO, Agate Creek Partners, LLC
From August 2012 to August 2019, Mr. Redgrave served as non-executive Chair of the board for Deluxe. Mr. Redgrave is currently Managing Partner and CEO of Agate Creek Partners, LLC, a professional governance and consulting services company co-founded by him in 2014. He served as Senior Advisor to L Brands, Inc. (formerly known as Limited Brands) from August 2012 until his retirement in August 2014. He previously served as Executive Vice President and Chief Administrative Officer of Limited Brands, Inc. from 2005 to 2012, and also served as Chief Financial Officer from January 2006 to May 2007. L Brands, Inc. is one of the world's leading personal care, beauty, intimate apparel and apparel specialty retailers. Prior to joining Limited Brands, Inc. Mr. Redgrave served for eleven years as the Executive Vice President of Finance and Chief Financial Officer of Carlson Companies, Inc., a worldwide provider of hospitality, travel and marketing services. Mr. Redgrave also serves on the board of directors of Francesca's Holdings Corporation.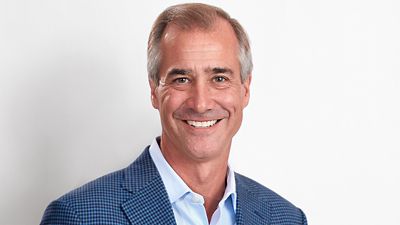 John L. Stauch
Director Since 2016
President & Chief Executive Officer, Pentair plc
Mr. Stauch assumed the role of President and Chief Executive Officer of Pentair plc in May 2018. From 2007 until his CEO appointment, Mr. Stauch served as the Executive Vice President and Chief Financial Officer of Pentair plc. Previously, Mr. Stauch held the title of Chief Financial Officer of the Automation and Control Systems unit of Honeywell International, Inc., Chief Financial Officer and Information Technology Director of PerkinElmer Optoelectronics and various positions within Honeywell International, Inc. and its predecessor AlliedSignal, Inc.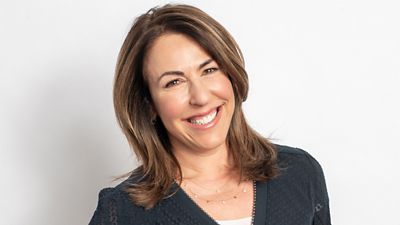 Victoria A. Treyger
Director Since 2017
Managing Director, Felicis Ventures
Ms. Treyger joined Felicis Ventures as Managing Director in 2018. She previously served as Chief Revenue Officer at Kabbage, Inc. beginning in 2015. Ms. Treyger also served as Chief Marketing Officer at Kabbage from 2012 to 2015. Ms. Treyger served as Chief Marketing Officer of both RingCentral (2010-2012) and Travelocity (2005-2010), and served in various senior marketing, product and general management roles at American Express and Amazon.
Leadership and Committee Assignments
Board Leadership
Cheryl Mayberry McKissack, Board Chair
Audit Committee
John L. Stauch, Chair
Ronald C. Baldwin
William C. Cobb
Paul R. Garcia
Don J. McGrath
Finance Committee
William C. Cobb, Chair
Thomas J. Reddin
John L. Stauch
Victoria A. Treyger
Compensation Committee
Thomas J. Reddin, Chair
Ronald C. Baldwin
Paul R. Garcia
Cheryl Mayberry McKissack
Martyn R. Redgrave
Corporate Governance
Don J. McGrath, Chair
Cheryl Mayberry McKissack
Martyn R. Redgrave
Victoria A. Treyger