DETAILS
Check out these upcoming events.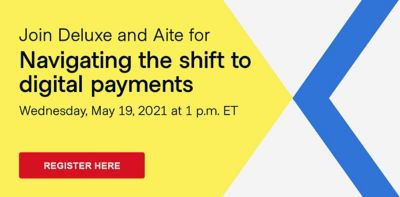 Navigating the shift to digital payments
Wednesday, May 19th at 1 PM ET
For businesses, switching to digital payments can be more than saving paper and time — it leads to better customer service and cashflow control. Join us, along with our partner Aite Group, to dive into strategies that build the business case and avoid common pitfalls in shifting to digital payments.