WHAT YOU NEED TO KNOW

The Families First Coronavirus Response Act (FFCRA) was signed into law on March 18, 2020 and provides a designated amount of paid sick and paid leave to employees affected by COVID-19 while additionally providing affected employers with an employment tax credit. The act goes into effect April 1, 2020. FFCRA also expands the Family and Medical Leave Act (FMLA) to include a paid leave component for employees caring for children whose schools and child-care facilities were closed as a result of the virus outbreak.
Which employers are affected?
FFCRA applies to all private sector employers with under 500 employees, regardless of how long they have been employed by the employer. Employers with fewer than 50 employees may be exempt from the requirement if the employer can show that granting such leave would jeopardize the viability of the small business.
Which employees does FFCRA apply to?
The paid sick leave would be available to full-time employees for up to 80 hours and to part-time employees for the average number of hours that they would be expected to work over a two- week period. Employers cannot require employees to use other types of employer-provided paid leave before the employee uses nationally required paid sick leave related to COVID-19. Paid sick leave applies to employees who are unable to work (or telework) and who meet any of the following conditions.
A federal, state, or local quarantine or isolation related to COVID-19
Healthcare provider advised the employee to self-quarantine as a result of COVID-19
Experiencing symptoms associated with COVID-19 and is undergoing medical diagnosis 
Caring for individual who is subject to a COVID-19 quarantine
Needs to care for son or daughter under the age of 18 due to school or childcare being closed
Experiencing any other substantially similar condition
How is the paid sick leave calculated?
According to the United States Department of Labor, sick leave is to be calculated based on the greater of the employee's regular rate of pay or the applicable minimum wage rate.
If the employee is paid sick leave for reasons 1, 2 or 3 above, the pay is calculated on the full amount the employee would have been paid (per employee limit - $511 per day and total of $5110)
If the employee is paid sick leave for reasons 4. 5 or 6 above, the pay rate is 2/3rds of the full pay amount (per employee limit - $200 per day and total of $2000)
All hours must be used in 2020 and cannot be carried over into 2021.
What is the FMLA Expansion, Paid-Leave Component?
The FFCRA amended the FMLA to add a paid-leave requirement related to COVID-19. The leave may be taken when an employee is unable to work (or telework) due to a need to care for son or daughter under 18 years of age, and the child's school or place of care has been closed or a child care provider is unavailable due to a public health emergency.
Eligible employees may take up to 12 weeks of this emergency leave, with the first two weeks being unpaid (employees may substitute vacation, personal or sick leave should they wish) and the remaining 10 weeks being paid at 2/3rds of the employee's regular rate of pay (per employee limit $200 per day and total of $10,000).
What is my tax credit as an employer?
To help employers with the costs associated with providing paid sick leave and paid FMLA leave, employers are allowed a credit against the employer Social Security tax liability equal to 100% of the qualified sick leave wages paid.
For example: An eligible employer paid $2500 in COVID-19 related sick leave and is required to pay $8000 in 941 payroll taxes. The employer could apply the credit and reduce the federal payroll tax liability to $5500.
Employer-paid health premiums paid during the time of leave are also eligible for a credit.
This is for informational and educational purposes only and is not intended to provide investment, legal or tax advice.
Learn more - what you need to know about FFCRA
RECOMMENDED RESOURCES
Keep your business moving forward
Blog Small Business
Learn more about how Deluxe is a champion for business, and how we intend to serve customers throughout the COVID-19 crisis. Hear directly from CEO Barry McCarthy.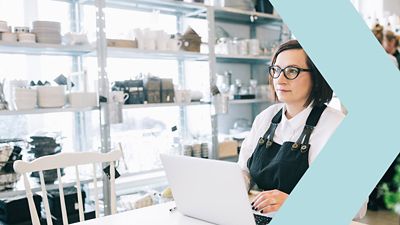 Blog Small Business
Situations like Coronavirus (COVID-19) are unpredictable, but following an action plan can help you build certainty into your business roadmap.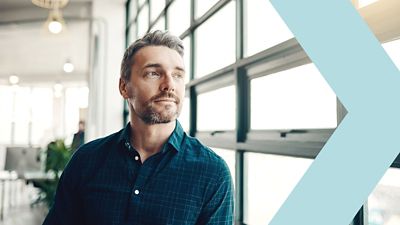 Blog Small Business
While businesses can't do much about government policies, they can help their employees get the financial and coping resources they need to weather the storm.