Retain and engage your congregation
Your religious institution likely has a core congregation, and it's important to employ marketing best practices to engage and retain your existing congregation before you attract new members. That way, you have an engagement and retention strategy in place when new members join.
It doesn't have to be expensive. If you're wondering how to market your church for free, ideas include:
Monthly newsletters.  Mail newsletters to share your message, list upcoming events and put a spotlight on congregation members.

Invitations and "we miss you" packages.  Win back congregation members who don't regularly attend services by sending them a special invite or gift. These can include personalized invitations to rediscover your church and branded promotional items, such as magnets, organizers, drinkware and games, all packaged in branded bags or boxes with tissue paper and ribbons that suggest exclusivity.

Youth programs.  Pair programs, such as activity groups and traveling sports teams, with branded shirts and hats. Or, give children fun promotional items, such as branded beach balls, toys, puzzles, stuffed animals and games.

Contests or awards with branded prizes.  For example, if you notice a member has attended services four weeks in a row or committed a good deed, you might give them a drink tumbler or lapel pin to express appreciation. Or, if a member who regularly attends misses a service, you might give them a coffee mug to help them wake up in time for church.

Relevant giveaways.  Your congregation finds comfort in your message, and some promotional items are perfect for reinforcing that comfort: car emergency kits, stress balls, ponchos, blankets, jackets and umbrellas, for example.

Connect with your congregation.  Family fun nights, youth groups, clubs, field trips and other events outside of your regular scheduled services encourage participation and present even more opportunities to send members home with promotional items they'll display throughout the community.
Branding is as important to religious organizations as it is to Fortune 500 corporations. Your brand is more than your logo; it's the culture of your church, temple or mosque. It's also your story, your core values, why you exist and how you're different from other churches. Learn how to market your church for free.

Create a strong brand identity
Businesses develop unique selling propositions, or USPs. This is the benefit that sets them apart from competitors and the reason customers choose them over other options. You're not selling anything, but your church should still develop a USP — call it a Unique Spiritual Proposition — that resonates with your audience.
Religious branding fosters healthy communities, reinforces your message through repetition and spurs congregational involvement. It strengthens the bond between your church, mosque or temple and your congregation. In addition, it creates excitement that attracts new members and unites your congregation through a shared identity.
Share your message
Once you've identified your Unique Spiritual Proposition, it's important to consistently reinforce it by placing your logo, tagline, mission and other visual and text markers in front of your congregation and the broader community.
Ideas include:
Branded worship and service programs

Letterhead and envelopes (i.e. donation envelopes)

Business cards for staff members

Embroidered or screen-printed shirts and hats for staff, adult groups and youth groups

Branded hymnals

Disposable refreshment and communion cups

Branded coffee mugs and tumblers

Banners and signage placed outside your church, mosque or temple and at related events

Branded pens, pencils and newsletters

Other branded  promotional products: paper fans, keychains, napkins, vases, candles and more
The goal is to make your religious institution and what it stands for instantly recognizable within the community and to foster a sense of fellowship that invites interaction.
Attract new congregation members
Your religious organization may not think of itself as a business, but congregation growth is key to expanding your message and obtaining the resources needed to provide for the congregation.
Create different strategies for different segments of the population. For example, a youth group might be a good way to attract parents, while a faith-based networking event might be a smart way to attract interest from local business owners. Give away relevant promotional items designed to resonate with each segment.
Ideas include:
Direct-mail postcards, brochures and booklets.  These  print marketing materials  work by putting the right message in front of people at the right time. You don't always know when the right time will be, but a consistent direct-mail strategy will keep your organization top-of-mind when people are ready to respond.

Visitor welcome kits.  Kits can include a booklet or brochure overview of your institution and promotional items, such as shirts and coffee mugs, all packaged in a branded bag or box with tissue paper and decorative ribbon.

Youth programs open to the public.  From vacation Bible school to weekly fun nights to field trips, there are so many creative ways to connect with young people. Be sure to send kids home with promotional items and information for parents.

Adult workshops open to the public.  Why not host a family financial wellness workshop or a weight loss challenge? Such initiatives might align with your mission to offer resources for individual and community improvement, and serve as excellent recruiting opportunities.

Community events.  From concerts to Easter egg hunts, events make it easy to spread your message and raise funds for your religious organization.

Ambassador program.  Plan a program that rewards your congregation members for bringing visitors. You can offer rewards such as desirable promotional items on a sliding scale according to the number of visitors each member brings and how many of those visitors ultimately join your institution.
Raise funds for your religious institution
Fundraising is critical to your institution's long-term sustainability. Branding and community involvement, as well as your ability to attract a large congregation, will make it easier to raise funds, but you still need to put together fundraising campaigns for capital improvements, staff wages and other mission-based initiatives.
Ideas include:
Events:  Plan a concert, festival, bake sale, workshop. Charge an admission fee, solicit paid vendors and seek sponsorships to turn your events into fundraisers. Be sure to advertise your event with posters, flyers and direct-mail marketing.

Fundraising kits for corporate sponsors:  Appeal to large donors with fundraising packages complete with brochures and flyers that demonstrate how you help the community and how your current initiative will provide even more community support.

Direct-mailers for community sponsors:  Send direct-mail postcards, letters on branded letterhead, flyers, and brochures to your congregation and the broader community to supplement your fundraising efforts. If you mail a monthly newsletter, you can print a flyer insert to minimize postage.

Sell promotional items:  Create a catalog packed with useful items, and ask your congregation to share it with friends, family and colleagues. Add incentives for sales volume and raise funds by selling toys, calendars, pens and pencils, car flags, school supplies, office supplies, food gifts, tech gifts, outdoor and camping gear, drinkware, apparel and other items. Deliver sold items in gift bags or boxes to make them extra special for your customers.
Use these tips and tools to develop a winning strategy that helps your religious institution attract, retain and engage members, plus raise funds so you can continue to fulfill your mission.
RECOMMENDED RESOURCES
Keep your business moving forward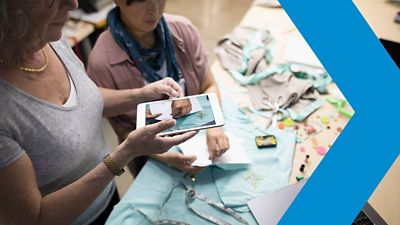 Blog Small Business
There are so many ways to market your new business. But which is right for you? Deluxe helps you navigate the options and find the channel mix that works best for you.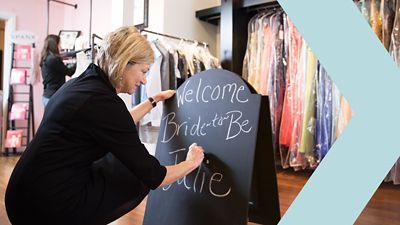 Blog Small Business
Don't let marketing burnout limit your potential for profits! Deluxe shares tips for energizing your marketing initiatives and breathing some life into your brand.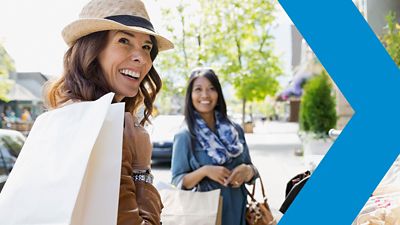 Blog Small Business
Check out this free Deluxe webinar for insider marketing tips and ideas for attracting more customers to your business from your community and surrounding areas.