Amidst a flu season that's turned into the Coronavirus (COVID-19) pandemic, your employees' health and well-being are top-of-mind. With social distancing being the new norm, it's time to think about your company's wellness initiatives. 
As more and more people go to work from home status, you may be wondering how you can help support your workers in this trying time. By creating a wellness plan, you can not only help keep them healthy, but help them stay healthy all year long. 
These 6 products can help in keeping morale high and support your company's well-being throughout this time of crisis.  
1. Digital thermometers
According to the Centers of Disease Control, one of the main symptoms of the Coronavirus (COVID-19) is a fever of 100.4 degrees Fahrenheit or higher. Having a digital thermometer on hand is essential. Displaying in Fahrenheit, the thermometer sounds an alert when the temperature reading is complete.
With the rampant spread of the Coronavirus (COVID-19),  Harvard Health Services recommends covering your mouth with a tissue and immediately discarding it in the trash. Encouraging your employees to cover their mouths while coughing or sneezing, helps protect everyone. Mini tissue packs are essential to help stop the spread of germs.  
A first aid kit it always good to have on hand for emergencies or accidents. As hospitals are faced with a shortage of face masks, staff have turned to using craft supplies from local stores. By equipping your company with basic supplies found in a first aid kit, you are helping your employees prepare for time spent at home rather than in stores.  
Aside from covering your mouth and washing your hands, staying hydrated is an important factor to limiting the risk of contracting coronavirus (COVID-19). In efforts to keep your employees healthy, providing a water bottle can help keep the water and herbal teas flowing during social distancing. 
Organization is key when you're spending time at home or at the office. Help your staff keep their vitamins and prescription medications ready and at hand. This pill box will help them stay on track with any health or time-dependent regimens.
In these stressful times, the World Health Organization is recommending people make a list of self-care practices for mental ease.  The use of an aromatherapy diffuser can help some people relax and many essential oils are the perfect addition to a self-care ritual. With this diffuser, you can help create a better home or office environment for your employees in this time of uncertainty. 
Whether it's providing these 6 products to your employees or holding a virtual meeting, any effort to ease the stress caused by the COVID-19 crisis helps your employees feel supported. 
By taking care now, you'll help you and your colleagues be ready for anything. For additional information, share these CDC tips with your team to prevent the spread of germs: 
No handshakes: Use a non-contact method for greetings
Wash your hands: Employees should wash their hands when they arrive and every time they enter the premises, as well as frequently throughout the day
Try not to touch your face, and remind employees to do the same
RECOMMENDED RESOURCES
Keep your business moving forward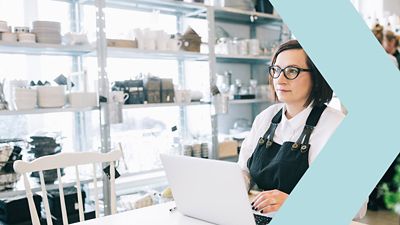 Blog Small Business
Situations like Coronavirus (COVID-19) are unpredictable, but following an action plan can help you build certainty into your business roadmap.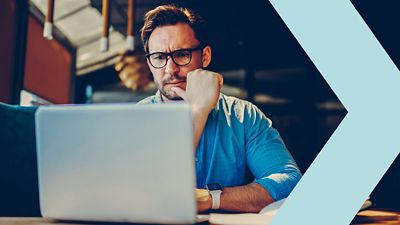 Blog Small Business
We've made it through tough economic times before, and if history is any indicator, we'll get through it. The key is step back, gain a bit of perspective, then assemble actionable steps to move forward during a slowdown, or even a recession.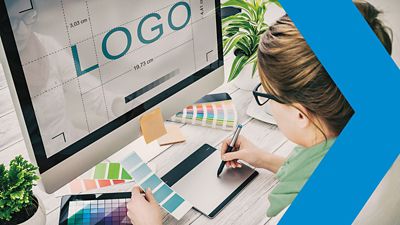 Blog Small Business
Before you create or update your logo, you should know what designs resonate with consumers right now. Deluxe shares some of the top trends in logo design for 2020.