Founded in 1971, Atlanta-based Ameris Bank is proud of its legacy — but it isn't afraid to break convention. To give its customers what they need, when they need it, the bank's leadership team is dedicated to finding the most innovative and efficient solutions to common challenges. 
The search for a new partner
With nearly 200 branches across the Southeast and Mid-Atlantic region, the full-service financial institution offers business banking, personal banking and wealth management services.
After examining their check program, Ameris Bank knew they could do better. The pricing and the service they were receiving from their provider were not up to their standards. It also seemed that their account was being passed from one sales representative to the next. It was frustrating and disruptive. 
Ann-Stanton Cannarella, AVP, Corporate Marketing Manager at Ameris Bank and her team created two goals:
Establish profitable consumer and business check programs.

Identify a new, proactive check provider that shares Ameris Bank's commitment to quality, innovation, and service delivery.
A smooth conversion 
Developing a new partnership is challenging. Not only would Ameris Bank have to find a provider that was the right fit for them, they would need to orchestrate a smooth and error-free rolling conversion to that new provider.
Fortunately, they found just what they were looking for in Deluxe. "Deluxe's standards for excellence are well-aligned with ours," says Cannarella. Ameris Bank would deploy Deluxe expertise in the area of conversions, check program profitability, and small businesses checks and supplies.
The conversion from their former provider to Deluxe was smooth. "It was pleasantly uneventful," Cannarella says of the process. "As new and repeat orders came in, they were fulfilled by Deluxe. To get our bankers ready for the switch, Deluxe worked closely with our people to develop online training on products, pricing and placing orders."
Ameris Bank also used Deluxe Business Advantage® — a program that offers personalized service for both branches and end customers. 
"Our bankers appreciate the opportunity to refer our small business account holders to a Deluxe expert who can help them choose the right checks and deposit supplies," Cannarella says. "Deluxe's involvement increases the total value of the order, too."
Ameris Bank's next chapter
Ameris Bank's check programs are now more profitable than with the previous supplier and business customers ordering more checks and supplies when referred to Deluxe experts through Deluxe Business Advantage. Cannarella and the Ameris Bank team also have peace of mind knowing that Deluxe will flawlessly handle check conversions during future mergers and acquisitions.
"I appreciate that Deluxe has taken on a knowledge-leadership role in the industry and regularly provides information and expertise to help us continue our success," Cannarella says. 
Trusted Business Technology >< Deluxe
Strengthen customer relationships with best-in-class personal and business check solutions
RECOMMENDED RESOURCES
Keep your business moving forward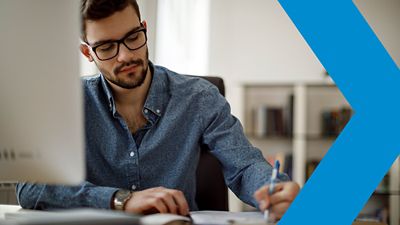 Blog Small Business
While standard checks help you conduct business every day, high security checks offer peace of mind by protecting you against common check fraud tactics.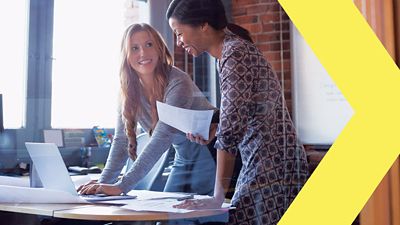 Case Study Financial Institution
OmniFund chose driverless network check scanners from Deluxe Corporation. They found the capabilities they needed in the RDM EC9600i driverless scanner.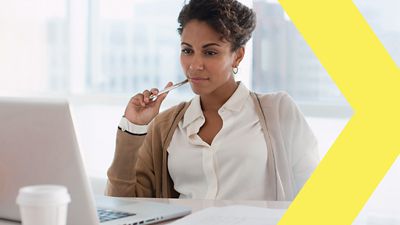 Case Study Financial Institution
Franklin Mint Federal Credit Union chose Deluxe Detect for fraud detection. Application vetting is now quicker and easier than ever thanks to more data.