Lovett's Soul Food — located in Alton, Illinois — was founded by Merry Lovett and her son, Brad Chavours. Their passion? Good soul food. In the 1990s, Merry and her 18 siblings would sell food out of their father's garage to raise funds for large family reunions. The demand for their home-cooked fare was hard to keep up with — especially Aunt Phyllis's pig snoots, a deep-fried soul food delicacy.
So they made the leap to start a restaurant that served the family's recipes, using the name Lovett's Snoots Fish Chicken & More. In addition to snoots, their customers also loved the fried Kool-Aid, sweet potato pies, Merry's collard greens, and her sister's mac and cheese. The business started as a small walk-up window, but eventually moved to its current lease in a building that's over 100 years old.
Brad handles the daily operations and takes pride in the fact that they're living out his grandfather's dream to own a restaurant. Various family members pitch in to help with the cooking. Merry works full time at a manufacturing company, but she has dreams of someday being able to work solely at Lovett's.
As one of six businesses in Alton chosen to receive a marketing revitalization as part of Small Business Revolution, Lovett's Soul Food was ready to look to the future.
Delicious publicity, served with a side of challenges
Lovett's has certainly caught attention. The restaurant has been featured on the Travel Channel, and it prides itself on attracting visitors from all over the world, including the granddaughter of Martin Luther King Jr. The restaurant's offerings have also been named "best soul food" in the St. Louis area by AdVantage News.
Though the family works hard, challenges still arise. For one, weather has a big impact on business, making December and January slow months. The seasonal nature of tourism also contributes to uneven sales. Limited staff is another hindrance: Brad is often the only employee working in the restaurant. He greets customers, seats them, cooks their orders and rings them up. If Lovett's had more consistent sales, hiring extra help would be the first item on their to-do list.
Brad also has dreams of franchising, but the restaurant needs steadier income to grow. The restaurant itself has an inviting vibe and space to accommodate 50 diners, but 75 percent of their business is takeout orders. Forty consistent orders a day is a good start for Lovett's, but Merry and Brad also want to make the restaurant a destination for dine-in customers. To top it off, they'd ultimately love to bottle their special barbecue sauce and sell it.
To make progress toward these goals, Lovett's needed some help from the Deluxe team.
Promoting "first-timer-friendly" soul food
Based on their challenges and aspirations for the restaurant, Merry and Brad worked with the marketing experts from Deluxe to create solid goals and define target audiences, many of whom may not have previously tried soul food.
Lovett's goals:
Attract new dine-in customers to increase overall sales
Boost awareness around the restaurant's distinctive, authentic southern menu and improve Lovett's branding
Increase takeout, delivery and catering sales
To achieve the restaurant's goals, the Deluxe team embarked on a brand and marketing revitalization for the restaurant.
Making the right impression
Lovett's original logo featured a pig that was loved by the owners. But the experienced designers at Deluxe team knew the logo wasn't communicating the right message about the food or the family nature of the business. It also featured many colors and a complex illustration, making it difficult to replicate in print marketing.
Moreover, the restaurant's original name — Lovett's Snoots Fish Chicken & More — was a mouthful. So the owners changed the name to the more succinct and easier-to-remember "Lovett's Soul Food."
The Deluxe team created several logo design concepts for Merry and Brad:
The winning logo design below features the beloved pig icon and looks more modern, but still has the rustic feel that was important to Merry and Brad. The font highlights the restaurant's unique nature, while "Soul Food" is written in casual script to represent the casual nature of their restaurant:
Putting family first on the website
Before the Deluxe team arrived, Lovett's didn't have a website, which was a missed opportunity for the restaurant. The Deluxe team worked with Merry and Brad to create a website that authentically conveyed their story while focusing on the experience of dining at the restaurant. The Deluxe team highlighted the "family comes first" philosophy by including messaging that promoted gathering around a table and sharing joy over a meal. The mouthwatering images give visitors a taste of the restaurant before they step foot inside. The website is also mobile-friendly, making it easy to hungry diners to explore the menu on their smartphones.
The new website's homepage is Lovett's chance to make an impression and capture attention. The Deluxe team put an image of love right at the top to give visitors a taste of the warm, engaging environment they'd experience in person at the eatery. Additionally, "Soul Food" is prominently displayed, so that it's easy for search engines and potential customers to understand what's being offered right away. Crucial information like hours, the address and details on the food save visitors time by giving them everything they need to know to visit the restaurant as quickly as possible.
The Menu page is where customers get a taste of what the restaurant offers. The page uses words such as "fried chicken" and "ribs" to help potential customers seeking specific menu items find Lovett's on search engines like Google. The menu is easy to navigate, even on small screens.
The Catering page allows Lovett's to expand their service offerings. This page makes it easy to see what catering services the restaurant provides, and it encourages customers to contact Lovett's for more information:
Utilizing online listings to spread soul
Directory listings were one of the biggest areas of focus for the Deluxe team. Prior to the revitalization, Lovett's had not claimed any online listings on sites like Google or Yelp. The Deluxe team helped claim and optimize these listings, so Lovett's could advertise itself not only as a "restaurant," but specifically a "soul food restaurant" — and capture more search results. The Deluxe team also added Lovett's to TripAdvisor and Yelp: huge opportunities to attract tourists' attention.
Online listings like these help customers find a business in a variety of ways; they also help search engines like Google understand what a business offers so that the search engines can include a business in relevant user searches. For Lovett's, the Deluxe team made sure that each online listing featured accurate and consistent contact information, eye-catching photos, the new logo, information about the family, and keywords such as "southern food" and "bbq."
Compare the original Google listing versus the updated, more detailed version:
The updated TripAdvisor and Yelp listings are also full of rich details and photographs for hungry travelers and diners:
Reaching more customers through social media
When the Deluxe team started working with Lovett's, Facebook was the only form of social media Merry and Brad used. The Deluxe team focused on maximizing the restaurant's reach and enticing first-time and repeat diners, which entailed creating an Instagram account for the restaurant. The Deluxe social media experts put a heavy emphasis on using food imagery to tell the restaurant's story, instead of just simply posting about specials. Like the new website, the updated social media pages needed to show the family-focused, welcoming aspect of the restaurant.
Facebook (before):
Spreading the word about the business
With the new website and logo in place, the Deluxe team took action to broadcast the business.
Packaging and apparel
Branded apparel and packaging are wonderful ways to spread the word about a business. The Deluxe team added the Lovett's logo to T-shirts, aprons, chef coats, hats and beanies. Not only do these wearable pieces inspire word-of-mouth promotion, but they create a new revenue stream for a business.
Restaurants, especially restaurants that do a robust to-go business, are a natural fit for branded packaging. The Deluxe team added Lovett's logo to takeout boxes and cups, as well as bags, stickers and custom tissue paper.
Printed items
Menus and business cards are vital for restaurants. The original Lovett's menu was a sheet of paper that had been photocopied repeatedly. To enhance the experience for customers, the Deluxe team created printed menus that featured the new branding and looked significantly more professional. The new business cards allow the staff and customers to carry the restaurant with them and spread the word that way.
Enjoying delicious results

In a short amount of time, Lovett's started enjoying the results of the marketing revitalization. The restaurant has garnered significantly more attention on Google, and those views are turning into customers. Merry said, "As soon as Deluxe updated our business as a soul food restaurant on our Google listing, we had more people calling."
The freshly claimed Yelp listing is averaging 100 views a month and a conversion rate of 10 percent, meaning one out of every 10 people is calling the restaurant, looking for directions to the eatery and so on. Lovett's TripAdvisor listing has enjoyed an even greater 15 percent conversion rate.
Additionally, the Lovett's team now has the tools and knowledge to capture amazing food photos while using social media best practices and showing off their custom packaging. By winning customers' hearts online and in person, Lovett's Soul Food is well-positioned to achieve its goals — and spread its brand of delicious southern cooking for years to come.
RECOMMENDED RESOURCES
Keep your business moving forward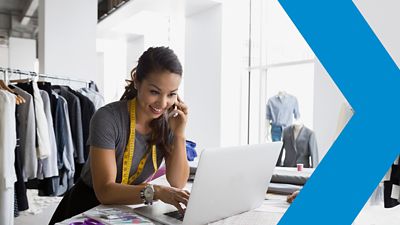 Blog Small Business
How do you know if you're on the right track to a one-of-a-kind brand? Here's how to create a brand that attracts new customers.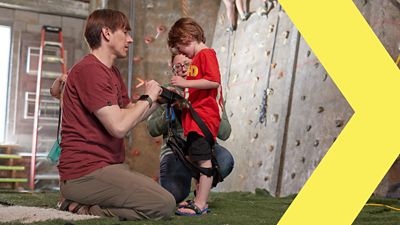 Case Study Small Business
Zion Climbing and Event Center, an indoor climbing gym, received a new website from Deluxe's Small Business Revolution team to help attract customers.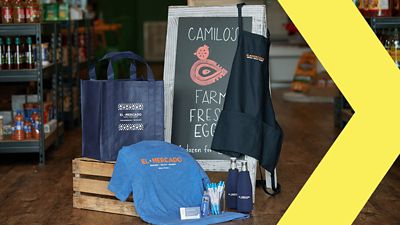 Case Study Small Business
El Mercado Cavadas, a Mexican market in Searcy, AR, received a new logo from Deluxe. Deluxe also helped with the rebranding efforts and website design.