PRODUCT DETAILS
We've studied how people find and choose Retail Stores online.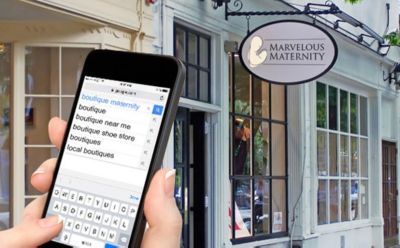 Here's what we've learned:
Here's what we've done:
5 ways people search for Retail Stores online
When it comes to retail store related searches, 32% are looking for a specific type of shop.
Whether you sell maternity clothes, jewelry, bike parts or whatever, to get found, your web page content needs to accurately reflect the categories your shop serves. We'll help make sure your  retail website features the right categories to get you found.
Be specific about the categories in which you specialize. With 236 different types of retail stores being actively searched, if you're not specific, you're going to get lost in the crowd.
Be certain that your  retail website is easy to find when your specific categories are searched for in Google, Bing and other major web directories.
Be sure to clearly define what your store is all about through social media and email marketing.
When it comes to price, online shoppers search using the word "cheap" 62% of the time.
No need to label your products "cheap" just to take advantage of this highly searched term. We'll help you with the right terminology to paint your business in a favorable light while also targeting those high-demand search terms.
Use terms that communicate value, especially if price-conscious shoppers are your target market.
Have a discounts page on your retail website as well as one featuring current offers.
Take advantage of Deluxe Social Coupons for advertising on Facebook.
When searching locally via smartphone, 50% of consumers will visit an actual store within a day.
Keeping your retial store website up-to-date is crucial. Customer who searched using a smartphone are likely to visit your store within 24 hours, so it's crucial that your online content accurately reflects what you have going on in-store. We'll show you how easy it is to keep your site current.
Stay up-to-date online with your newest product and service details, including prices, coupons and availability. When customers show up in person, they'll expect that what they saw online was current and accurate.
Consumers in search of a retail store use a specific store name 27% of the time.
Getting your name out there is key to getting found when your specific business is being searched. We can help you build online brand awareness for your business that'll help get you found more often, and help you grow.
If you're just getting started, consider using a unique business name.
Showcase your brand in the right places on your  retail website so Google, Bing and the other major web directories can find it.
Use social media, PPC, SEO, direct mail and other advertising/marketing methods to build brand awareness with your local audience.
When looking for places to shop, 9% of consumers search for specific products.
Many of the names being searched for are specific products that customers are looking to purchase. By using industry-standard terminology, you can help make sure they're purchasing those specific products from you and not from the competition. We'll help you design a retail website that highlights those products, optimizes them with the words customers use when searching, and:
Gets your most popular products listed online with complete product information.
Makes sure your  retail website is easily findable when searched for in Google, Bing and other directories.
Uses words/other products that your product is comparable to, if possible.
5 ways people choose Retail Stores online
You have 5 seconds to get their attention and convince them to choose you.
You're a specialty store. So, what makes you special? If you want to get customers through your doors, your website needs to tell them what's unique about you. High-quality photos, unique keywords, subtitles, bulleted lists and short paragraphs are all great ways to quickly catch your customer's eye. Our experts can help make sure your site easily tells your story.

Do you have the right information in the right place? We'll help by designing a site that:
Places contact information, hours, directions, and available parking where they'll be seen
Displays high-quality photos (products, key staff members, your shop)
Showcases special services and expertise (gift wrapping, designers, connoisseurs)
Customers judge your business based on what they see online.
Make sure your website reflects the experience customers will have when they visit your store. If you're a high-end boutique, your site should be clean, classy and easy to navigate. The way your website looks definitely determines if customers will be motivated to visit your shop.

What does your online presence say about your specialty store? We'll help craft your image online by:
Aligning your retail website design with your offline personality and authenticity
Telling customers how you're different (old-fashioned customer service, eye for detail)
Showing off special touches (if we don't have it we'll find it, distinctive packaging)
Listing partnerships, community involvement, and local contributions
Unusable websites are the biggest frustration for customers.
If customers can't quickly find what they're looking for, you'll find them heading off to your competition. Make it easy for them by organizing your website, providing accurate product details and up-to-date availability on your featured products. Feature in-store promotions and top sellers in a place that grabs their attention the second they hit your site.

Focus on usability and reduce frustration.

Create product details that are complete and easy to read. Make sure your featured stock is up-to-date both online and instore. Have an easy checkout process if yours is an e-commerce site. We'll help build you a user-friendly retail website that features:
An organized, easy to navigate design
User-friendly contact and information request forms
Convenient social sharing tools
Mobile-friendly HTML design
Click-to-call
Speed and dependability, no loading or down time
Use your uniqueness to stand out from the crowd.
Find the traits that make your shop special and share them with potential customers. Are your products all handmade? Eco-friendly? Built by authentic Amish craftsmen? Whatever it is that makes you different from the competition should be present on your website.

We can help customers learn what's unique about your business by:
Featuring those special traits on your  retail website
Optimizing keywords that help you stand out in searches
Keeping your site easy to navigate
Keep in touch with satisfied customers
Disgruntled customers leave reviews. Satisfied customers come back for more. Make sure you have a presence where they spend their time online. Engage them on social media. Promote sales and holiday specials via email. Convince them that a visit to your store is worth their time and their money.

We help keep your business top-of-mind online with:
Consistent listings on Google, Mapquest, Yelp, and more
Email marketing ideas
Social media solutions
Retail store websites we have built
Michael Steven Wilson Jewelry
With nearly 40 years of experience designing custom jewelry, owner Gina Wilson wanted to strengthen her store's online presence in the Juno, FL area.
We focused on:
A professional, highly visual  retail website featuring custom jewelry pieces
Business listings across popular directories like Yelp
Northlake Optical
When Zan Hargett turned to Deluxe to design her website, she was on a mission to offer the largest selection of designer frames at her Charlotte, NC store.
We focused on:
A professional designed website highlighting brand frames
Business listings across popular directories and search engines
Blooming Elegance
In business for just over 5 years, owner Lori Osborn wanted to increase visits to her flower shop, as well as generate more sales online.
We focused on:
A robust eCommerce website with secure shopping cart
An instant coupon offer to increase Facebook 'likes'
Industry examples of our work:
Our packages help businesses
Get found online with an optimized website
Use email marketing to connect with customers
Use social media to build relationships
Increase sales with search engine optimization