Accelerate growth
Financial organizations large and small succeed with our trusted, innovative digital solutions.
Boost ROI
We'll help you acquire new customers, streamline processes and maximize your marketing efforts.
Improve operations
Optimize the way you run and build lasting customer relationships, so you can increase profits and expand market share.
CLIENT TESTIMONIALS
What our customers say about working with us
"If credit unions are looking for a tool that will save them time on reporting, forecasting, and the board package, then Credit Union Dashboard is really worth a look. I was amazed at how we were able to streamline and find more time to focus on the daily performance of the business."
Josh Rodriquez, President & CEO, Missouri Valley Federal Credit Union
"I think we have a seamless approach that comes from having Deluxe handle both (acquisitions and onboarding). We target households who are most likely to do business with us. Then, when they open accounts, they trigger the onboarding process."
-Lauren Jenkins, Marketing Coordinator, Armstrong Bank
"Paperless treasury onboarding from Deluxe helps us get our customers up and running faster and with fewer errors, and demonstrates to them that we're a knowledgeable, professional bank with quality services."
Steve Jennrich, Vice President, West Suburban Bank
"The caging services provided by Deluxe saves our organization a great deal of money compared to what we were previously paying. Improved turnaround time allows us to get our direct response gifts deposited more quickly so that we know where our income stands without having to estimate based on tray counts."
Craig Finstad, National AVP, Direct Response Operations American Lung Association
Build a Marketing Organization in a Digital World
Deluxe reached out to financial institutions to identify opportunities and challenges for 2021 and discovered their top marketing objectives.
The State of Financial Marketing
When the pandemic hit, marketing organizations went into crisis mode, the effects of which are more significant that we've seen in the past seven years.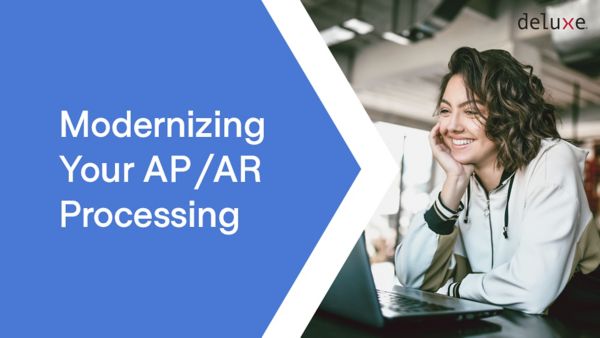 How does your payments automation stack up?
Find out how accounts payable and accounts receivable automation has been impacted by the current environment, pain points and other drivers for Modernizing your AP/AR Processing.
EXPLORE SOLUTIONS FOR FINANCIAL INSTITUTIONS
Let's take your business further
GET IN TOUCH
We power financial institutions of all sizes
We can't wait to help
Please enter your information below and the team at Deluxe will be in touch to get started.
Questions about how we help financial institutions?
RECOMMENDED RESOURCES
Keep your business moving forward