Consider us your back office
Optimize your business with data-driven tactics and meaningful insights.
Overcome industry-specific challenges
We help attorneys, accountants, architects, consultants and other professional service providers reach their goals and thrive.
Services that serve you
Win new customers with an innovative mix of branding and marketing solutions for professional services.
Tools to increase profits
Streamline payment processing and build customer relationships, so you can boost your profits.
The right products and solutions to serve your business needs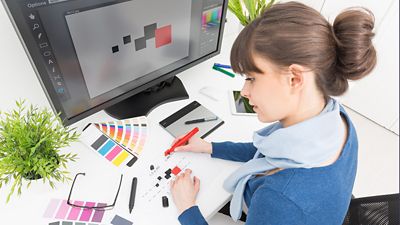 Logo Design
Stay in clients' minds with an exclusive logo design that represents your business and expertise.
Promotional Items & Apparel
Keep your brand in clients' homes, offices and cars with promotional items and apparel they'll love using.
eChecks
Streamline payments with eChecks. All the benefits and ease of traditional checks — but at the speed of email.
Professional Services
Take your business to the next level
We can't wait to help
Please enter your information below and the team at Deluxe will be in touch to get started.
Questions about professional services solutions?
RECOMMENDED RESOURCES
Keep your business moving forward