Discover the DPX Difference
Watch a short video to learn how the Deluxe Payment Exchange, a true digital payment solution, can help you save time and money when it comes to sending and receiving payments.
FEATURES & BENEFITS
Process payments at the speed of email
Send payments in seconds
Pay by check — over email. All the benefits of paper checks, only faster.
Take control of your cash flow
Hold on to cash until the day a payment is due, without building in time for the mail to be delivered.
Reduce expenses
No more buying check stock, printer ink, envelopes or postage. No more time spent stuffing envelopes. No more trips to the post office or rush courier fees.
Reduce risk
Get our patented security features, combined with a delivery method that minimizes contact points.
How do eChecks work?
Create & send
Just log in to send a single check or a multiple batch, enter an email address and hit "Send", or integrate with QuickBooks® and other software to send checks.
Receive & retrieve
After receiving a secure link in their email, recipients retrieve their checks from our secure online portal.
Print the check
Using a standard printer, the recipient prints the check for deposit.
Deposit the eCheck
A Deluxe eCheck is deposited just like any other check — at a bank branch, through an ATM or using Remote Deposit Capture on a smartphone.  When available, if the recipient needs access to an eCheck payment even faster, they can opt in for those funds to be available in their bank account in minutes by using Instant Funds* powered by Hyperwallet
BUSINESS NEEDS
A digital payment solution for any size business.
Enterprise

Reduce costs: utilizing digital payments and Print+Mail allows you to cut down on AP resources. Improve customer experience: customers get paid faster and have their choice of deposit options. Optimize cash flow: ability to send payments instantly lets you have tighter control of finances.

LEARN MORE

Financial Institutions

Generate fee revenue: make a profit by offering a payment platform that fits an unmet market need. Provide digital solution to customers: give them what they need to seamlessly transition to a digital payment method. Reduce costs: with fewer AP resources needed, digital payments and our Print+Mail option provide you with a lower cost alternative to in-house processing.

LEARN MORE

Small Business & Non-profits

Make payments quickly: send payments instantly via digital delivery or same day using Print+Mail. Save time & money: digital payments and Print+Mail are faster, more affordable than printing and mailing your payments. Better manage cash flow: send checks instantly, at the last minute and keep tighter control of your finances.

LEARN MORE
TESTIMONIALS
What our customers say about our work
The best thing about Deluxe Payment Exchange is that it's seamless. It dovetails with our current system. It's extremely easy to use. eChecks are basically a digital payment from our end.
Frank De Lucia

Deputy Executive Director & CFO , Independent Living Association, Inc.
Deluxe Payment Exchange
All the benefits of a paper check, all in one fast, easy, low-cost digital solution.
Deluxe Payment Exchange
All the benefits of a paper check, all in one fast, easy, low-cost digital solution.
The only paper check-based system that delivers payments digitally.
Make payments anytime, from anywhere. Receive payments however you choose. DPX gives both sender and receiver more payment flexibility than ever before while eliminating the need for the sharing of sensitive data.
Additional Benefits of eChecks:
Flexible
Pay from the office, from home, from anywhere in just a few clicks or taps. Recipients can then choose how to receive each payment (print from home and deposit in branch or by using mobile deposit; direct deposit or deposit to PayPal.)
Secure
All you need to send a payment through DPX is an email address. No email address? No problem! Our Print+Mail solution will create, print and mail high security checks on your behalf.
Simple
DPX integrates seamlessly into most current AP processes, giving you various methods for creating payments including through the platform, by importing .CSV files, utilizing our QuickBooks integration or using an API for high volumes of payments.
Versatile
Whether you're an enterprise customer, financial institution, small business or non-profit, DPX has the versatility to benefit any business of any size.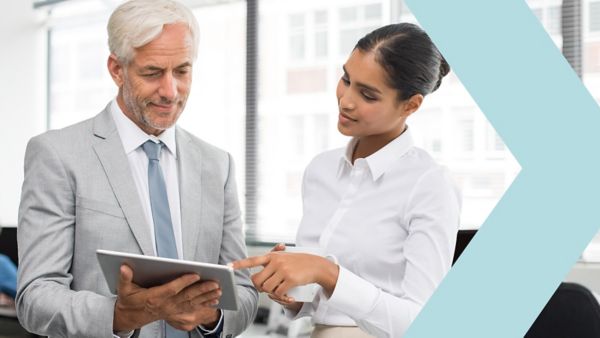 Non-Profit Eliminates Paper Checks to Keep Cash Moving During COVID
Not-for-profit Independent Living Association, Inc., due to switching to a work from home model, needed a new low-cost remote approval and payment solution that would work instantly with their current accounting processes.
See how much you could save
It's one thing to say we can save you money. But we can show you numbers. Enter your data into the Deluxe Payment Exchange Savings Calculator, and we'll give you an estimate of your yearly savings potential.
Send faster payments today
Get started with our special Deluxe eChecks introductory offer: 50 eChecks for just $30
Support & Contact
Connect with our team and get your questions answered
eChecks Support
800.631.8962
Monday - Friday 8:00 am - 7:00 pm CST
Saturday 8:00 am - 4:30 pm CST
FREQUENTLY ASKED QUESTIONS
Basic FAQ
What is an eCheck?
Deluxe eChecks are simply regular checks that you can send and receive in just seconds using email. There's no additional software or technology required and anyone with an email address can receive an eCheck.
How long will it take to set up my account?
Setting up an account only takes a couple of minutes, however, before you can start sending eChecks, you'll need to verify that you're authorized to access the checking account being added. This verification process can take minutes or up to 48 hours, depending on the complexity of the required verification.
How long does it take for an eCheck to reach the recipient?
Depends on how fast you can hit 'send.' Because Deluxe eChecks are sent digitally, your payment can reach them within seconds of being sent.
How to deposit eChecks?
Recipients and payees receive a notification email that contains a secure link to their check. All they need to do is click the green box to retrieve it.
First-time recipients can view a quick introduction that answers common questions about eChecks. Otherwise, they're free to preview the check through a secure online portal. Your bank account and routing numbers are hidden until the eCheck is printed.
Print from any home or office printer, on plain white paper, at any time within 90 days of receipt. No need for recipients to ever enter their banking information and no fees or obligations to receive their payments.
After cutting along the dotted line and endorsing the back, the recipient can deposit the eCheck with their bank or credit union via ATM or using Remote Deposit Capture on a smartphone. When available, if the recipient needs access to an eCheck payment even faster, they can opt in for those funds to be deposited to their bank account in minutes by using Instant Funds* powered by Hyperwallet.
Will banks accept eChecks?
Yes. Deluxe eChecks are exactly like any other check accepted by your bank. If your bank does have questions, they can simply follow the directions on the check to verify its authenticity.
RECOMMENDED RESOURCES
Keep your business moving forward