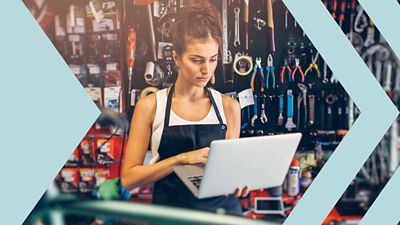 Digital Payments
Deliver online payments with eChecks from Deluxe Payment Exchange—a safe, cost-effective way to move money online.
"In 2019, $13 billion dollars were transacted via the Deluxe Payment Exchange."
Michael Reed
General Manager of Payments at Deluxe Corporation
SMA Whitepaper: Strategies for Digitizing the Claims Payment Process
Understand emerging digital expectations from claimants and how eChecks payments are the best choice for quickly, cost-effectively digitizing payments without disrupting business processes.
Webinar Replay: Digitizing the Claims Payment Process
Today's claimants expect options in the way they get paid, including digitally. In this webinar, hosted by insurance claims expert Karen Furtado, you'll learn how easily you can begin to satisfy those expectations by migrating from paper checks to Deluxe eChecks.
PRODUCT DETAILS
Did you know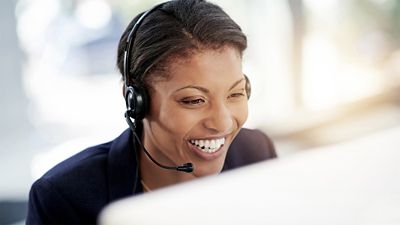 "The top two factors claimants value with payment experience are security of their financial data and speed of payment."
- PYMNTS.com Disbursement Satisfaction Index 2018
Deluxe digitizes the claims payment process quickly and securely without requesting personal data (PII).
PRODUCT DETAILS
Why Deluxe Payment Exchange
Today's customers demand choices, both traditional and digital. Engage them and they'll view you as a trusted partner rather than simply an insurance provider. Our Deluxe patented eChecks payment method lets you offer those choices to your claimants while giving your team the option of both batch runs or single issued checks.
Pay Claims in Seconds from the Office or in the Field
1. Upon approving claim, adjuster issues payment in claims system.
2. Via API, DPX digitizes and sends payment and EOP to claimant.
3. Claimant notified of claim payment, chooses payment method, and views EOP.
FEATURES & BENEFITS
Boost NPS and Meet Customers' Changing Demands.
Drive NPS With Quick Payments
oost NPS with a fully digital payment experience. As soon as claims are approved, payments can be issued by adjusters and received in seconds
Give Claimants Control
Clients recover quicker from crisis receiving claims payments immediately in the manner they choose, via credit card, debit card, direct deposit (ACH), or printing eChecks.
Experience Easy Integration
Migrate claims payments from paper checks to digital without disrupting claims and accounting systems. DPX seamlessly integrates with leading core insurance systems.
Eliminate Digital Confusion
DPX delivers and manages the most popular payment methods for claimants to choose from, while integrating seamlessly into insurance core systems and meeting unique carrier needs.
Support & Contact
Connect with our team and get your questions answered
eChecks Support
800.631.8962
Monday - Friday 8:00 am - 7:00 pm CST
Saturday 8:00 am - 4:30 pm CST