Deluxe Payment Exchange: How it Works
PRODUCT DETAILS
Save something truly valuable — your time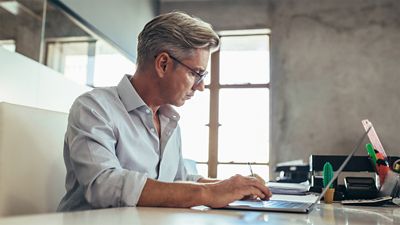 Save something truly valuable — your time
As a small or midsize business owner, you want a streamlined payment process designed with your unique needs in mind. Our best-in-class payment solution delivers the security, flexibility and control you're looking for.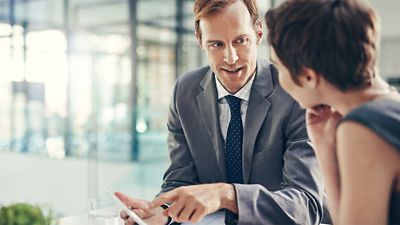 The right solution for small business
Every small business is unique. Here are just a few examples showing how some businesses have leveraged Deluxe eChecks to streamline their payment processes and improve the bo.ttom line
Benefits of Deluxe eChecks
Make secure payments faster
Whether you're sending one payment or a check run of thousands, deliver them securely in seconds.
Save money and resources

Eliminate the cost of paper check stock, printing and postage. And remove stuffing, stamping and mailing from the equation.
Control your cash flow

Do what is best for your business by deciding when to make payments. Choose to pay invoices on the last day they are due, or choose to pay early for better terms from vendors.
Nurture relationships with vendors

Paying your bills early makes your vendors happy and motivates them to go the extra mile for your business. It could also earn you early payment discounts.
Keep accounts payable running smoothly

Integrate flawlessly with QuickBooks® or other accounting software — no additional software or fees required.
A flexible way to pay

Get rid of your checkbook and make payments online whenever and wherever you want.
Send multiple checks with check batches

Cross more off your to-do list by sending a large quantity of checks with detailed remittance data, in only a few clicks.
Send faster payments today
Get started with our special Deluxe eChecks introductory offer: 50 eChecks for just $30
Support & Contact
Connect with our team and get your questions answered
eChecks Support
800.631.8962
Monday - Friday 8:00 am - 7:00 pm CST
Saturday 8:00 am - 4:30 pm CST