Business Checks
Stay One Step Ahead of Fraud with High Security Checks.
We'll help deter criminals from ever reaching your bank account.
SHOP NOW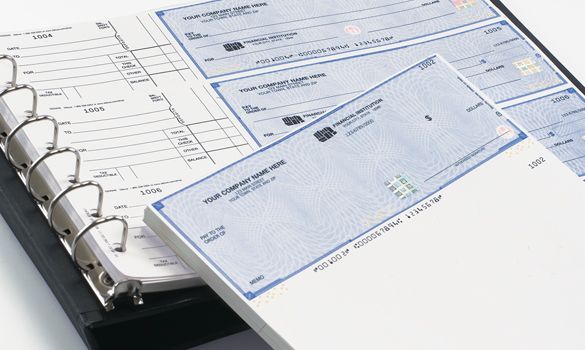 Featured Categories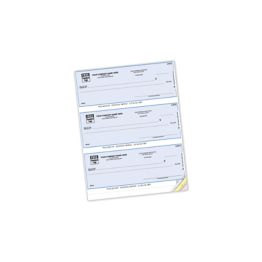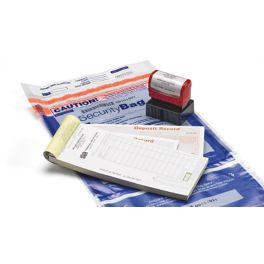 Check printing for your business.
Making payments is an important part of your business. Besides building trust with those you work with, having checks on hand ensures you'll always have the right way to pay, whether it's for an employee's paycheck or to fulfill a promise to a creditor. Deluxe business checks can be customized to fit your needs, and our check printing services ensure you get the right check every time, making us one of the best places to order checks. Order business checks from us and know that you're in good hands; with our laser checks you'll get business checks that are guaranteed to work with your accounting software. And if you don't want to carry around a checkbook, eChecks are becoming a popular option within the small business community because they allow you to manage your payments with the convenience and security of an online system. You know your business, and we know checks. Let us help. Order business checks online from Deluxe with FREE shipping and handling – use promo code KG859. Add your company's logo to customize your business checks.
Order your business checks online.
If you're searching for the best place to order checks and want to find a solution that allows you to purchase business checks online, business check printing and all your other check needs, you've landed in the right place: Get your checks and everything else, too. Not only can you purchase order forms and receipt books to track your payments, but Deluxe provides tax preparation software. Do you have invoices and account statements to take care of? Not a problem. You can just focus on running your business while we ensure safety and peace of mind through our high security business checks. We've even got business check binders and accessories. It is simple to order business checks online from Deluxe because you can get it all in one place while maintaining consistency as well as an easy reorder process.