Early adopters emphasize quick wins and cross-functional collaboration.
Artificial intelligence (AI) is rapidly moving mainstream, with mid-sized financial institutions (FIs) ready to realize its benefits. To set up your first AI project for maximum efficiency, ROI and impact, we're sharing tips from early adopters. Many of these lessons learned come from leading banks who participated in our AI roundtable at DX19.
Why is advance planning so critical? Two elements make AI different than traditional technology projects:
Data sources and quality 

Organizational silos
Both relate to your bank's current structure. For example, most FIs possess vast amounts of data, but struggle to harness it across dozens of internal systems and databases (or find it locked away in documents, PDFs and emails). Data varies in quality, and likely has no single owner or prescribed form of governance.
Likewise, subject matter experts and decision-makers work in various departments. Each group maintains its own processes and perspectives.
AI, however, demands that data flow between systems, and that internal stakeholders collaborate across departmental boundaries. Unlike other technology projects, such as automation or customer service initiatives, AI requires more democratic and accessible methods. 
Get started with these four strategies
Once you understand these challenges, you can overcome them with these best practices.
1. Make AI cross-functional
Where an AI project resides in the organization can make or break its effectiveness. Early adopters in various industries recommend creating an AI Center of Excellence (CoE). The CoE exists outside of traditional IT and operates similarly to a shared services model. Staff establish the vision for AI; embed within various departments to understand roles and processes; collaborate with internal and external resources; and share success stories across the organization. J.P. Morgan Chase and Deutsche Bank are two FIs leveraging this approach¹.
2. Always start with business needs
Data drives AI projects, but it also can hold them back. A common pitfall occurs when the organization attempts to harmonize every aspect of its data before moving forward. It's time to forget "perfect." Instead, make business and end-user needs the focus of AI projects. With this priority, banks address data architecture and quality issues incrementally, while simultaneously making progress on AI. Both the data and the AI tool improve over time.
3. Plan for quick wins
Budget cycles at most banks span a few months to a year. Full-blown AI development cycles, on the other hand, can extend across multiple years as the technology learns first with human supervision, and gradually, on its own. Scope your bank's first AI project to deliver quick wins that are well within a single budget period. That means prioritizing use cases that deliver value rapidly, then launching pilots. Pilots typically develop a minimum viable product that has just enough functionality to demonstrate AI's full potential. This enables you to get buy-in from senior leaders and secure funding for larger initiatives.
4. Build a digital culture
Adopting AI moves your bank into uncharted territory. Banks that succeed will do more than simply establish a CoE or hire a data scientist; instead, leaders will recognize that AI brings new roles, new processes and new ways to collaborate. The right AI leadership will be critical. Important roles to fill include a "translator" to connect business and technical stakeholders, and an "evangelist" to champion AI projects across the bank. On the data side, staff will need to manage data ownership, governance, quality and technology. Some, like Microsoft, are even hiring digital "ethicist" roles to measure the impact of AI on consumers, and evaluate potential bias in machine learning¹. These new positions will help shift your culture to a truly digital, insight-driven environment.
A final tip from leading banks
Don't be afraid to consult the experts. Mainstream AI is a relatively new discipline. Firsthand experience can be difficult to staff, train and mentor. Reaching out to universities, incubators, Fintechs and other resources can accelerate your time to market and speed your FI's learning curve.
White paper: A Banker's Official Guide to Artificial Intelligence
Is your organization ready for the AI revolution?
RECOMMENDED RESOURCES
Keep your business moving forward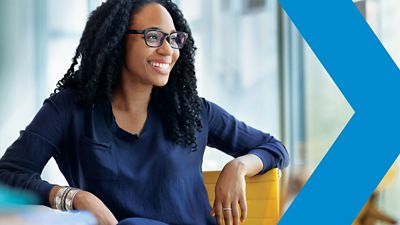 Blog Financial Institution
Artificial intelligence is poised to be the next disruptor in commercial banking and for financial institutions. See the exciting opportunities and efficiencies that AI products and services bring.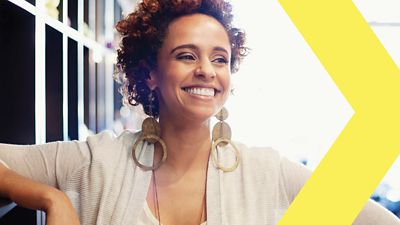 Case Study Financial Institution
Northwest Savings Bank wanted to boost customer experience and employee engagement. Deluxe's Voice of the Customer program helped provide much-needed data.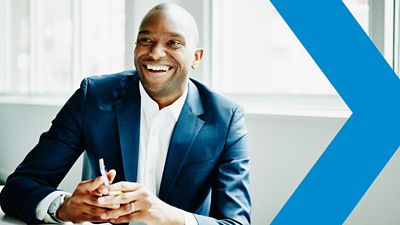 Blog Financial Institution
Learn how artificial intelligence is changing banking and its future impact on the financial industry. Explore AI-driven solutions and opportunities for growth.