If you're in your first year of running a small business, you're likely caught up in numbers like  first-year operating costs  and wondering if you're turning a profit — but that's not enough. If you don't know where your business stands compared to your competitors, how can you possibly improve and grow?
That's where  first-year business benchmarking  can help. Here's a look at what it is and how it can become your competitive advantage.
What is benchmarking?
In a nutshell, benchmarking allows you to measure your business's performance against other businesses by comparing  key metrics  such as time, quality and cost. Because this process shows you whether your performance is stronger or weaker than your competitors, it can give you valuable insight into what you need to fine-tune in order to succeed.
Benchmarking your business can yield a number of positive results including:
Finding where your internal processes can be improved

Monitoring strategies of your competitors and figuring out how to close the gap between your services

Discovering how you stack up to industry leaders
Deciding what to measure
There are so many metrics out there to choose from, so deciding what to focus on in your small business benchmarking will vary greatly depending on your individual business. A call center, for example, might track how quickly agents are answering the phone, whereas a manufacturing business could track production line-up speed. A good rule of thumb is to focus on the key drivers that are relevant to your business's goals that can show how your business is doing.
Some common areas on which to focus your business benchmark include:
Financial metrics (i.e., net profit margin, gross margin)

Costs (customer acquisition cost)

Customer (customer loyalty and retention, customer satisfaction)
Employees (employee turnover and satisfaction)

Productivity (labor productivity, revenue per employee)

Products and services (product performance comparisons)

Brand metrics (brand awareness)

Quality (product ratings)

Customer service (first response time)

Sales (sales revenue, market share, churn rate)

Operations (cost per unit, process cycle times)

Facilities (utility consumption, maintenance costs)

Risk (levels of risk exposure)

Sustainability (waste, community impact, resource efficiency)
Benchmark with the best
Once you have a clear idea of what you'd like to measure, it's time to decide who you are stacking up against. Choose top performers in your industry who are of a similar size and who excel in the areas you want to measure. Ask yourself: What makes them the best? How are they differentiating themselves in the market? How do they overcome challenges?
Then expand your scope by looking beyond your industry at other successful companies. What lessons can you learn from them? For example, an airline could use a customer satisfaction survey to see how its first-class customer service compares to a luxury hotel.
Your benchmarking partners may change over time. As you grow your first-year business into one of the 50% of businesses surviving after 5 years you will need to compare your company to others that have similarly grown. Consumers' needs and expectations change over time, and your measurement of success should reflect that.
Where to find benchmarking data
In order to get the information you need for benchmarking, you'll want to ask your competitors questions and tour their facilities. For large industry leaders, you may be able to find some of their metrics available online. For other categories, you'll need to either reach out or make informed decisions. Customers can be a great resource to help learn more about your competitors.
You can also take advantage of the online tools offered by SCORE, the Business Best Practice Network (BBPN) and other business websites. Handy tools such as SizeUp.com and benchmarking surveys make it easy to generate customized, accurate benchmark reports free of charge. And if you're willing to pay a fee, you can get robust data from commercial benchmarking businesses, such as Consumer Reports.
Measuring small business success
Look at the key differences between you and your benchmarking partners. Are you spending more or less on rent, utilities or bills than the average industry benchmark? How do your sales per employee compare? You'll then want to dig into the "why" of all these answers. After seeing where you are lagging, spend time trying to suss out inefficiencies. Identify what's working and put it into practice to optimize your business.
For the best results, you'll want to identify which areas of your business are further from industry averages and begin there. Identify quick changes you can make to reduce inefficiencies and measure your metrics again. When you see improvement in one area, move on to the area of the next greatest need and continue. Once you have optimized, revisit your benchmarks and adapt them as needed.
Benchmarking best practices for small businesses
When you're ready to get going with benchmarking, check these boxes to make sure you're prepared for the whole task.
Choose metrics

Gather data

Choose competitors

Source comparative information

Measure

Compile results

Act

Measure and optimize

Benchmark again
The bottom line
Is your business thriving or just squeaking by? You need to know where your business stands right now in order to innovate, adjust and take it to the next level. Benchmarking on a regular basis will show you just what you need to accomplish to stay competitive, boost your productivity and grow your profits. For more information about what numbers you should really be paying attention to in your business, read our eBook, "Finance Fundamentals: 6 areas of focus to successfully operate your business."
RECOMMENDED RESOURCES
Keep your business moving forward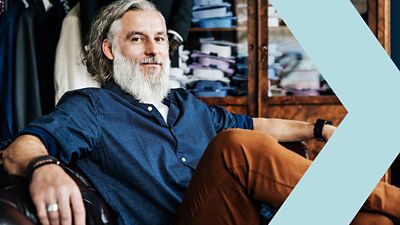 Blog Small Business
Starting your business journey is exciting, but it can also be daunting. Follow these pre- and post-launch milestones to stay on track for success.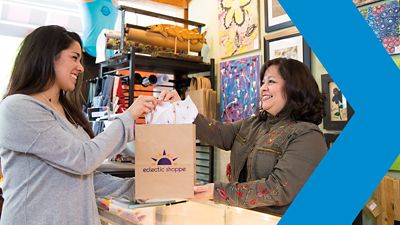 Blog Small Business
Your first year in business is bound to bring stress. Deluxe has compiled advice from small businesses like yours to help you navigate the path. Read more!
Blog Small Business
Profitability isn't the only performance metric to watch. Here's what indicates your startup has had a successful first year.