Personalized marketing involves using data collected about your audience to deliver customized content and promotions unique to them. But there's more to the process than just adding a customer's name to a marketing piece. Appealing to your customers by age group instead is a much better way to boost engagement and sales.
Why is personalizing so important? 
Companies are ditching their one-size-fits-all marketing in favor of a more personalized approach, and with good reason: 81% of consumers want brands to know them better and know when to approach them. Giving customers the personalized content they crave builds trust by showing them you know who they are and what matters to them. And with all the data available, there's really no excuse not to inject personalized marketing into your communications. 
Choose your channels wisely 
Why put time and effort into an Instagram promotion when your customers don't use that channel? Reaching and engaging each generation requires different marketing communication efforts because each age segmentation group's shopping habits differ from one another. For example, 63% of Generation X consumers use coupons they've received in the mail, whereas Gen Z consumers prefer mobile ads offering rewards. To make sure your marketing messages are seen, you'll want to: 
Read up on your target audience — don't ignore generational differences 
Reach out in a way your consumers prefer to communicate — whether that's through email, social media or traditional marketing 
Personalizing the right way 
While personalized marketing is a proven tactic for improving the customer experience, conversion rates and sales, it can be tough to know where to begin. Gathering too much data, for example, can lead to information overload, and frankly, make you look nosy. Strike the right balance by focusing on the most important customer demographics, including age segmentation groups, occupation and gender. Mass marketing just doesn't cut it anymore. Your customers expect and deserve a customized experience, so take the time to connect with them on a personal level. Kickstart the personalization process by pinpointing your audience by age group, deciding what data to collect and choosing which channels to personalize. Use the tips and insights in this handy infographic to come up with your game plan.

Editor's note: Marketing to specific age groups is illegal in some industries and lines of business. This blog post does not constitute legal advice.
RECOMMENDED RESOURCES
Keep your business moving forward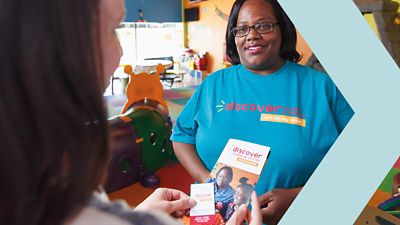 Blog Small Business
A strong brand not only differentiates you from competitors, but it also helps build trust with your customers. Find out how branding can impact your business.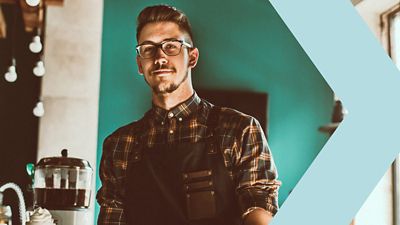 Blog Small Business
With every anniversary or special milestone, your business has a chance to attract new prospects and build customer loyalty. Deluxe shares ideas to get you started.
Blog Small Business
Thinking about cutting your marketing budget to save money? Deluxe shares seven reasons to reconsider, and four ways to make sure your marketing is working for you.