Whether it's meeting with potential customers, purchasing equipment or making a trip to the bank, business owners are constantly out and about. But work doesn't need to pause when you're on the go. Thanks to mobile apps, 24/7 access to your business is not just possible—it's easier than ever.
Here, we break down how apps can streamline various segments of your business, shares his picks for what to download next and explains how to vet apps before making them part of your operations.
Mobile apps for finances and accounting
U.S. Bank Mobile App
U.S. Bank small business customers don't have to visit a branch for many of their banking needs. With the mobile app, they can make electronic payments, access monthly statements, set account alerts and, most importantly, monitor the cash coming into and out of their accounts.
Another game changer: Business owners can research lending options, apply for loans and receive decisions in a matter of minutes in the U.S. Bank Mobile App.
QuickBooks
QuickBooks is a widely-used accounting software for small businesses, so it makes sense that its mobile app is a popular choice. The app can do everything from recording expenses to accepting mobile payments and tracking receipts – all from the convenience of your phone. Available for Apple and Android.
FreshBooks
Geared toward freelancers and entrepreneurs, the FreshBooks mobile app offers features like invoice creation, expense management and client communication, which syncs across all of your devices. Available for Apple and Android.
Mobile apps for business communication
Slack
This chat–app streamlines communication and collaboration between coworkers in real time with different channels for various teams and projects. Available for Apple and Android.
Evernote
The app provides an easy way to organize your thoughts, business ideas and meeting notes. You can also share and co-edit documents with business partners.
Skype for Business
Connect with clients and vendors in a more meaningful way, via video, than just by phone or email when an in-person meeting isn't possible. Available for Apple, Android and Windows.
Mobile apps for client relationships
Salesforce
Cultivating relationships with clients is perhaps the most important part of running a business, which is why a good customer relationship management (CRM) system is key. Enter: Salesforce, which gives you the ability to qualify leads, create customer contacts, log calls and more. Available for Apple and Android.
Insightly
Scan business cards, review meeting notes and follow-up on sales opportunities to keep leads and clients top-of-mind. Available for Apple and Android.
Nimble
Brush up on key talking points before meetings with longstanding clients or potential customers. This app stores contact information, sends and tracks emails, and allows you to research people and companies by pulling online data. Available for Apple and Android.
Mobile apps for time-tracking
Harvest
Track the time you spend on tasks to keep projects efficient, invoice billable hours to clients, log expenses and manage invoices with this app. Available for Apple and Android.
Deluxe Mobile
Ideal for business owners with a handful of employees, this cloud-based time-tracking app allows them to log time spent working, access shift schedules, request time off and review earnings. Available for Apple and Android.
Eternity
As a business owner, it can be hard to ignore your to-do list outside of business hours, but it's important to take time to relax and recharge. Eternity helps you restore that work-life balance by scheduling time-allotted categories like work, sleep and play. Available for Apple.
Four tips for choosing the best mobile apps for business
1. Check in with your bank
Before you download a third-party finance app, check to see if your bank has its own mobile presence and experiment with its available features.
2. Do your due diligence
Just as you would with any other business decision, do your research before entering your confidential business information to a mobile app.
3. Compare what's available
You don't necessarily have to splurge on the most expensive app—you might be able to find a comparable one with similar functionalities and a lower price point.
4. Talk to other business owners
Word-of-mouth can be a powerful tool when it comes to vetting mobile apps for business owners. Don't just rely on what you read online—talk to others in your industry, strike up conversations about apps at networking events and ask questions at seminars hosted by local small business organizations.
Editor's note: This blog post was written by our partners at U.S. Bank. Deluxe and U.S. Bank are not associated or responsible for any of the third party apps referenced within this article.
RECOMMENDED RESOURCES
Keep your business moving forward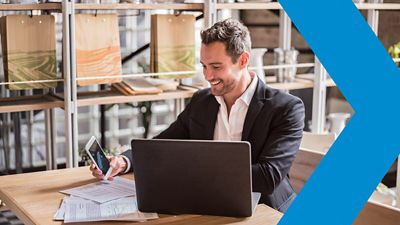 Blog Small Business
Learn the terminology you'll need to work with investors and assess the financial health of your business.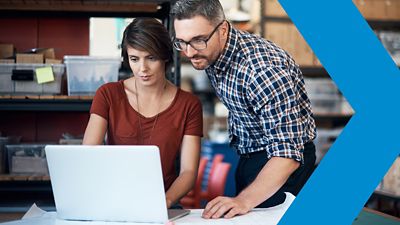 Blog Small Business
Looking for ways to cut costs and pocket your profits? Your small business can save thousands annually on accounts payable with these tips from Deluxe.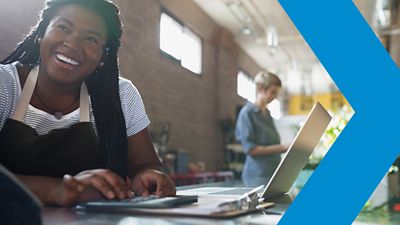 Blog Small Business
You're ready to start a business, but how much will it cost? Deluxe shows you the best way to estimate small business expenses.