The coronavirus pandemic and subsequent shutdowns have prompted many businesses to send customers COVID-19 response emails. While helpful and intended to put customers at ease, these emails do not necessarily make customers feel better; in fact, coronavirus response emails can heighten customer anxiety and prompt unsubscribes. A better approach might be for businesses to focus on customer engagement and retention during the pandemic – and the best way to do that is to make them feel special.
Support customers when they need it most
Businesses want to let customers know they're there for them, but being helpful can quickly segue to marketing efforts, customers might not appreciate receiving during challenging times. The key is to think from the customer perspective and identify ways businesses can offer the support they need. 
Businesses should consider:
What information do customers want and need right now?
What types of help and support will they appreciate?
What are customers doing right now? How is the business relevant?
How can the business help customers solve their problems or improve their lives today?
What will customers need and what will they do once things normalize?
How can the business make inconveniences such as shipping delays right with customers?
How do the answers to these questions differ by audience segment?
Though altruism should be at the heart of current customer communications, it's worth mentioning that a focus on making customers feel special now can pay huge dividends for businesses. After all, solving customer problems and improving their lives are core tenets of an intelligent marketing strategy. 
15 ways to make customers feel special when you're closed for business
These tips can help businesses maintain customer communication channels, enhance the customer experience and help customers feel appreciated, all of which foster long-term loyalty.
1. Update the company website
Businesses should update their websites to reflect changes made in response to the coronavirus pandemic. They should also seek ways to simplify customer service and better address customer needs online. Ideas include:
Reorganizing the homepage to prioritize the information customers need most, such as updated processes, new ordering policies or delayed shipments
Creating a coronavirus response page that details precautions the business is taking to keep customers safe
Promoting special discount offers for relevant products and services available now and post-pandemic
Adding website automation to streamline issue resolution such as product returns and refunds (making it easy for customers to get the help they need, immediately and without hassles)
By evaluating websites in light of the pandemic, businesses can make relevant updates that help customers get the service they need fast – and outstanding service is a surefire way to make customers feel special.
2. Create valuable content
Business downtime presents an opportunity to connect with customers via valuable content they want and need. Companies should seek intersections between how the pandemic is affecting customers' lives and how their business can help. Then, they can craft emails, social media posts, videos and blog content that focus on:
Solving the problems customers face during the coronavirus pandemic
Tips, tricks and lifehacks customers can use to enjoy their favorite hobbies
Activities for families, couples and individuals to enjoy during quarantine
Industry-relevant safety measures B2B and B2C customers should take
For example, an online seed shop might publish a blog post about how to grow vegetables indoors. Or, a toy manufacturer might create a video packed with anti-boredom activities for toddlers. Done right, valuable content can lend a sense of solidarity between businesses and their customers, and in turn help customers feel special. 
3. Update directory listings
Businesses should take time to update their Google My Business, Yelp and other directory listings with helpful information. Doing so eliminates frustration and wasted time as customers try to figure out which businesses are open, how to contact businesses that are closed and how the pandemic has impacted shipments and other processes. Directory listings should reflect:
New business hours or closed status
Changes in ordering processes, shipping delays and other pertinent information
Precautions businesses are taking to keep customers safe
Updated contact information
Delivery information and processes, if applicable
Updating directory listings help customers avoid disappointment and frustration, which in turn lends the sense that businesses care.
4. Pick up the phone
Phone communication adds a personalized touch that makes customers feel special. They appreciate companies that take the time to reach out and ask how they're doing, wish them well and see if there is anything the business can do to help. Ideas include:
Personally calling best customers as well as a selection of random customers
Texting every customer that has opted in to receive SMS messages
Setting up an efficient customer service hotline to field calls (without being placed on hold)
Not only will customers appreciate the outreach, some will share their appreciation with friends, family and on social media. That type of social proof and word-of-mouth advertising is invaluable.
5. Add a video chat feature
Video chat offers personalized communication that isn't possible via other mediums. Not only that, but it enables companies to provide advanced support such as: 
Live product demonstrations
"Hands on" step-by-step troubleshooting
Screenshares that help customers navigate websites and software
Businesses can consider adding live video chat to their websites and social media pages. Alternatively, they can allow customers to schedule video chat sessions via Facetime, Skype, Telegram and other platforms. Though social distancing has made face-to-face interaction impossible, video chat provides the next best avenue to make customers feel special.
6. Host online workshops
Companies can host online workshops that engage customers stuck home during the coronavirus pandemic. Ideas include: 
Valuable lessons that help customers work toward their goals
Product demonstrations and how-to's that help customers get the most out a given product
Helpful hints, tips and tricks that help customers enjoy their hobbies (or introduce new hobbies)
Live Q&A sessions to help customers take advantage of downtime and prepare for life post-pandemic 
Examples include yoga studios that host online classes, software developers that show customers how to do more on their platforms and carpenters that show customers how to plan a remodel at home. Online workshops can help customers feel part of a community and understand that companies care about them, even when they're not buying.
7. Promote online specials
Businesses whose physical locations have closed but are still operating online can promote online specials that cater to customer needs during the pandemic. Ideas include: 
Online deals on the most-needed products and supplies
Free shipping and other incentives that limit financial burden
Discounted gift cards that can be used at full value now or post-pandemic
Free or discounted add-ons and accessories
It's no secret money is tight for many customers; promoting relevant discounts on the products they need most is one way companies can help customers feel special.
8. Reach customers with print
Businesses shouldn't limit themselves to digital communications. In fact, customers often regard print marketing as more personalized and meaningful. Here are some ideas:
Send personalized greeting cards for customer birthdays, anniversaries, graduations or "just because"
Print direct-mail postcards that feature audience-relevant offers for online deals
Develop booklets packed with tips and tricks customers can use to weather the storm
Print inspirational catalogs customers can share with family members in their homes (the best catalogs double as buying guides that help customers make the best decisions for their needs)
Send personalized letters to each customer to address concerns and inspire them to look ahead to better days
In contrast to digital communications, print offers a tangible way to connect with customers when businesses can't do it in person.
9. Waive fees, terms and conditions
Businesses can help alleviate customer stress by waiving fees, terms and conditions during the pandemic. For example, companies can consider:
Waiving credit card and other payment processing fees
Extending payment deadlines and grace periods 
Waiving late fees
Offering late payment forgiveness
Eliminating order processing and handling fees
Waiving interest for a set period
Waiving free shipping terms and conditions (offer free shipping to everyone)
Waiving order value requirements for discount and incentive eligibility
Now, perhaps more than ever, many customers need any break they can get. Waiving fees, terms and conditions is an easy way for businesses to help customers and make them feel appreciated.
10. Boost loyalty programs
Businesses that have customer loyalty and rewards programs can add value to express customer appreciation. Ideas include: 
Making points more valuable so customers can use them for more products
Giving free points to customers to help them during tough times
Offering free points for customer actions, such as social shares and mentions, referrals and reviews
Giving loyalty programs a boost can help customers feel special by enabling them to get more mileage out of their points at a time when they might need it most.
11. Put a spotlight on customers
Companies can showcase customers on their websites, blogs, social media pages and email blasts. That type of recognition helps customers feel special and is appreciated not only by those who are showcased, but also those who identify with their situations. Business can think about:
What are customers doing at home during the pandemic?
What unique ways are customers coping?
What creative pursuits are they undertaking?
What fun activities are they engaging in?
How has the business helped, or how are these relevant to the business?
Sharing stories is a great way to thank customers and help them feel connected, even when socially distant, during the pandemic.
12. Help customers help the cause
Business can offer customers opportunities to contribute toward coronavirus relief by:
Setting up or linking to donation forms on their websites and social media pages
Adding an option to donate at checkout
Matching customer donations
Donating a portion of all sales to a charity
It's a good idea to identify charities that resonate with a businesses' customer base. For example, a company that sells children's clothes might adopt a charity that provides meals for children and their families. Local businesses might want to donate to charities that benefit people in their cities.
People want to help, so companies that offer an avenue to contribute to a relevant charity give customers a meaningful way to feel good about themselves.
13. Offer exclusive discounts and programs for frontline workers
Though most of the country is at home, many people continue to work: doctors, nurses, grocery, home improvement store and other essential employees. Businesses can help these frontline workers and their families feel special by:
Offering exclusive discounts and programs
Giving them free supplies and services
Sending them prepaid gift cards
Thanking them via social media, websites and email
Businesses can endear themselves to customers by recognizing – and rewarding – the efforts of those who put themselves at risk to benefit their communities.
14. Invest in employee customer service training
With customers already on edge, now is a good time to ensure customer service employees are prepared to meet company standards for helping, not hindering, customers. Businesses can:
Have remote employees take online customer service training
Hold video workshops to go over policy updates and best practices during the pandemic
Create a downloadable guide that covers company-sponsored coronavirus relief programs phone and chat service reps can relay to customers
Investing in customer service training can help customers feel special now and long after the pandemic ends. It also grants companies an opportunity to maintain employment for remote workers.
15. Protect customers (if still open)
Though the focus of this post is on closed businesses, those that are still open should take measures to protect their customers and help them understand they take their safety seriously. Ideas include:
Offering hand sanitizer stations at entrances, exits and key points throughout the store
Placing disinfectant wipes near shopping carts
Instructing employees to disinfect credit card machine keypads and pens between each customer
Waiving requirements to sign for purchases
Posting precautions the store has taken in prominent areas to reassure customers
Protecting customers who must venture out for essentials reinforces the idea that the company cares.
The best marketing that companies can do during the coronavirus pandemic is to put customers first. Businesses should identify what customers need, how they can help and execute a plan to deliver. Doing so will not only help customers feel special, it will also foster long-term loyalty when the market rebounds post-pandemic.
RECOMMENDED RESOURCES
Keep your business moving forward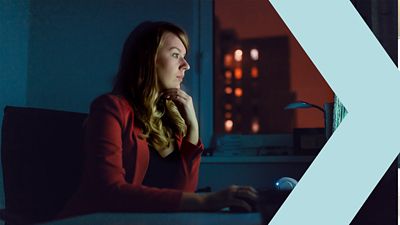 Blog Small Business
"Business as usual" no longer exists in the wake of COVID-19; and often lost in the struggle to maintain operations and solvency is the looming threat of cyberattacks.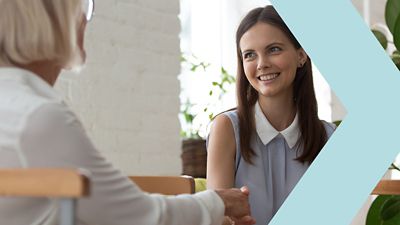 Blog Small Business
Find out important information regarding The Families First Coronavirus Response Act (FFCRA). Find out how this new act may impact you and more inside the Deluxe COVID-19 Toolkit.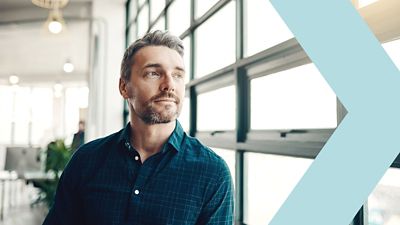 Blog Small Business
While businesses can't do much about government policies, they can help their employees get the financial and coping resources they need to weather the storm.