What constitutes success for a new startup? Some might be quick to say, "profitability." But at the beginning of a startup journey, profit — that is, the amount of money you've earned and are left with after all expenses have been paid — isn't the only evidence of growth or your potential.
Take this coffee shop. They weren't yet to the point of turning a profit, but they adopted a growth mindset and created an editorial calendar to boost business. Blue Apron is another good example. The popular meal kit service was founded in 2012, but still hasn't reached profitability.
While it is critical that you track earnings and eventually make a profit, there are other important metrics — both quantitative and qualitative — that will help you measure your success when you're just starting out. As you make your way through your first year, pay attention to the following performance indicators:
Brand awareness
Does your target audience know about your products or services? In your first year, brand awareness — or, your audience's ability to recognize your company and what you do — is particularly important, as it makes it easier to promote your business, build trust and establish brand equity.
Of course, it can be a little tricky to quantify something like "awareness," but here are a few metrics you can use to determine if you've penetrated your market and are successfully making a name for yourself:
Social media engagement
Track how many shares or retweets, impressions, followers, comments and mentions your business is receiving on social media networks like Facebook, Twitter and Instagram.
Direct website or blog traffic
Use a tool like Google Analytics to find how much direct traffic (meaning, visitors land directly on your site without clicking a link) you're getting.
Search volume
How many times per month do people look for your company on search engines? Track search volume with search ranking tools such as Google Adwords or Moz.
Media coverage
Any good press you receive helps get the word out about your brand. Monitor the web for your company's name by setting up a keyword alert using Google Alerts or pay for more robust tool like Mention.
Financial performance
You may not make a profit in your first year, but you will need to understand how much money you're generating. Evaluate the following to check the financial health of your company:
Customer acquisition cost (CAC)
Determine how much it costs to acquire a new customer by dividing the cost of marketing and promotion by the number of customers you gained during a specified time period. Maintaining a low CAC is a good sign that your business model is sustainable.
Retention rate
This is the percentage of customers who return to your business after a specified period of time. Calculate retention rate by subtracting the number of new customers from the number of total customers at the end of the time period, and then dividing by the number of customers you started with at the beginning of the time period.
Conversion rate
The number of website visitors who take a desired action. Depending on your goals and the type of company you operate that desired action could be anything from making a purchase to downloading a mobile app to calling your business.
Financial statement
A record of your business's financial information that is comprised of four basic reports: an income statement (expenses, revenue, and profits and losses), a balance sheet, a cash flow statement (money coming in and going out of the business) and a retained earnings statement (record of changes in equity).
Customer satisfaction
Your bottom line and your future as a company depend on whether people like what you're doing, so customer satisfaction is certainly an indicator of success. Find out what your audience thinks about your brand by asking for feedback.
Email a survey to your subscribers asking for their thoughts on the products or services you offer and how they'd rate the experiences they've had with your company. It's especially important to find out how likely they'd be to recommend your company to friends and family — this is referred to as the Net Promoter Score (NPS) question. A high NPS score will tell you that you have people who will likely buy from you again and help expand your customer base through promotion.
Getting feedback will not only tell you what's working and what isn't, but it will also reveal what you can do to refine your business strategy.
Personal satisfaction
As important as it is to quantify performance, you also have to consider how you feel about your company. At the end of your first year, do you still have the motivation to push your startup forward? Are you satisfied with your work-life balance or actively looking for solutions that will help you manage your time better? Are you still excited about what you're doing, even when you're facing challenges? If you can answer "yes" to these questions, then your startup is moving in a positive direction.
Benchmarking and setting goals
Set monthly or quarterly goals for yourself and then review how well you've done. Lifts in performance will tell you that you are on the right track. Benchmarking your results against competitors will give you a more complete picture of your progress and help with goal-setting. You can use tools such as Moz to track public information about competitors' website performance and Owler to get information about companies in your industry. Take some time to research competitive analysis tools that will work for you.
While every company has different key performance indicators (KPIs) to focus on, a good rule of thumb is to start with industry, goals and company size. Once you've decided which data is most important to your business, it will be easier for you to see how well your startup is actually doing.
RECOMMENDED RESOURCES
Keep your business moving forward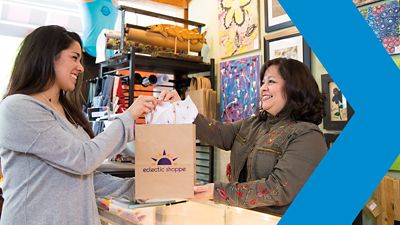 Blog Small Business
Your first year in business is bound to bring stress. Deluxe has compiled advice from small businesses like yours to help you navigate the path. Read more!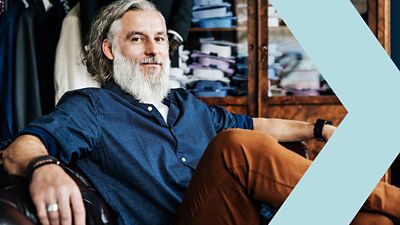 Blog Small Business
Starting your business journey is exciting, but it can also be daunting. Follow these pre- and post-launch milestones to stay on track for success.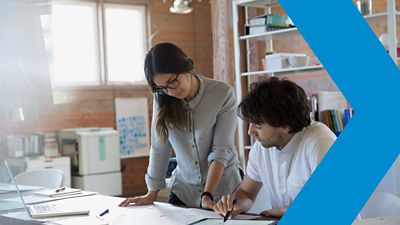 Blog Small Business
In your first year of starting a business it's hard to know how you stack up. A quick way to see if you're headed toward success is with benchmarking.