Fast payments from a reliable partner
With DPX, you can optimize your accounts payables processes with fast payments made when you need them. And for your payees, eCheck payments from DPX can be received instantly. All payees need is an email address. If they don't have an email address, we have the answer for that too. Deluxe can print and mail live check requests for you, going out as quickly as the same day. You can trust this process because it's all from Deluxe, a company with 100-plus years of payment technology innovation.
Digitizing the Payment Process for Enterprise Customers
Learn how even large businesses can make the change to digital payments with zero disruption to current accounting processes while adding multiple payment options for their payees.
BENEFITS FOR ENTERPRISE
Reduce the cost of doing business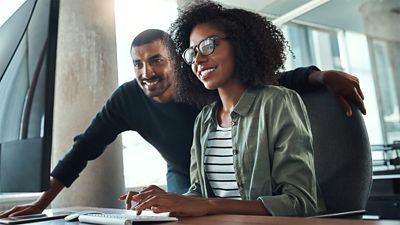 An Aberdeen Group study showed that the average cost of processing and mailing a single paper check can be as high as $7.78. When sending a batch run, the numbers skyrocket. Deluxe Payment Exchange provides larger companies a payment method that eliminates expensive printing and mailing fees. It's also a great solution for one-time payments, since all you need is an email address to send a payment, there is no labor-intensive vendor setup required.
Safe and secure
Digital payments from DPX help eliminate the liability of check fraud by mail with payment notification going directly from payer to payee by email. If you choose the Print+Mail option, printed checks are created in a secure facility and printed on high security check stock. In either use case, private banking information does not exchange hands.
Support business continuity
With DPX, you don't have to be in the office to support accounts payable processes. Payments can be issued from any computer and fulfilled through DPX by eCheck or our Print+Mail service. Plus, separation of controls and remote check approval are built into the platform to provide a paper trail and to ensure accountability.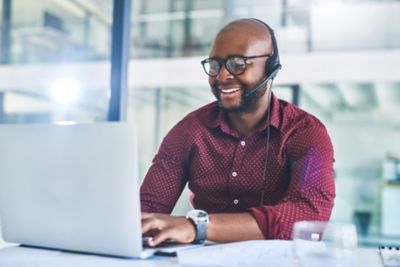 Full-featured API

Whether your systems are propietary or off-the-shelf, our Application Programming Interface (API) powered by JSON allows enterprise companies to initiate accounts, send checks and perform many other system functions. Security is foremost, so the Deluxe eChecks API is SSL-only.
Integration support
Our professional team can integrate the API into your existing system, or we can supply the API for you to implement yourself. Whichever route you take, our experts stand ready to help you determine which integration plan works best for your business.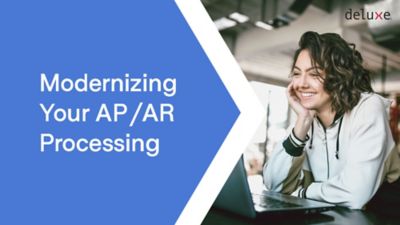 How does your payments automation stack up?
Find out how accounts payable and accounts receivable automation has been impacted by the current environment, pain points and other drivers for Modernizing your AP/AR Processing.
Healthcare Payments
Deluxe Payment Exchange is the only patented payments solution that delivers both payment and EOP or EOB simultaneously via email. Our payment solution lets you simplify your payment process, reduce costs and improve provider satisfaction, all without changing your core payment and accounting processes.
P&C Insurance Claims Processing
Modernize your claims process while maximizing customer engagement. With Deluxe Payment Exchange, you get the proven benefits of checks delivered digitally for faster, more efficient customer service.
Please the people you pay
No more lost payments. No more laborious reconciliations. With Deluxe Payment Exchange you can pay suppliers and customers how they want to be paid – either with a printed check or a digital payment. 
Digital payments offer a deposit choice to payees – allowing them to print as a check, direct deposit, or deposit to debit card or PayPal. The Print+Mail solution combines the speed and convenience of an electronic payment with the experience of receiving a traditional paper check— on high-security check stock.
How it works
With DPX, it's easier and faster to create and send payments.
Connect
The payer links their bank account to the platform (directly or through API) and enters payment details. After that, the payer selects a disbursement method – either via eCheck or Print+Mail.
Send by eCheck
DPX digitally sends the payment and remittance notification to the payee by email.
Send by Print+Mail
The payment is printed on high security check stock and mailed the same day by Deluxe.
Receive
If by eCheck – The payee is notified of payment via email, views remittance data and chooses their deposit method. If Print+Mail – The payee receives their check payment with remittance data in the mail.
Request a free demo
See how it works for yourself. There is no obligation.
We can't wait to help
Please enter your information below and the team at Deluxe will be in touch to get started.
Keep your business moving forward