FEATURES AND BENEFITS
Print + Mail
Streamline payment processing
Work on your real work
Grow your business
Save time and money
PRODUCT DETAILS
We (Re)Invented Checking. Again.
Print+Mail combines the speed and convenience of sending a digital payment with the experience of receiving a traditional business check. With just a click, Print+Mail automatically generates and prints high security paper checks from our secure processing facility and mails them for you the same day.
Spend time making money, not making payments.
Print+Mail, using the trusted Deluxe Payment Exchange Platform, dramatically slashes the administrative time you previously directed to running checks, and stuffing envelopes, as well as the expense of mailing. It's a smart way for you to spend more time doing what you need to do - work.
Two great ways to send and receive payments
For more than 100 years, Deluxe has been a leader in secure business payments. With the addition of both eChecks and now Print+Mail, you now have two new ways to get payments to anyone via their mailbox or inbox.
Print and Mail - A payment solution for every budget
Pick a package that's right for your business.
| Print + Mail  | 20 Checks  | 40 Checks | 100 Checks | 200 Checks | 400 Checks | 1000 Checks |
| --- | --- | --- | --- | --- | --- | --- |
| Price | $30  | $55  | $125  | $245  | $480 | $1200 |
| Each | $1.50 | $1.38 | $1.25 | $1.23 | $1.20 | $1.20 |
Need higher quantities? To request a custom quote call 855-696-7466.
Monthly payment cost comparison
Thanks to the new Print+Mail solution from Deluxe, you can now process both paper and eChecks almost instantly from a single platform. With Print+Mail, Deluxe will prepare and send a high-security paper check on your behalf the same day you hit send, while eChecks let you pay anyone with an email address instantly.
Paper Checks - $120
Traditional Payments you write and mail yourself . No change to your routine; you're in charge of everything. Time consuming and costly to keep needed supplies on hand.
Print+Mail - $50
One click we'll Print +Mail secure paper checks for you. A fraction of the time and expense of mailing checks. No change to payee experience - they still receive a paper check.
eChecks - $30
Instantly email legal checks to anyone with an email address. No need for mailing address or bank routing numbers . Checks can be deposited at any bank or via mobile apps.
Send faster payments today
Get started with our special Deluxe eChecks introductory offer: 50 eChecks for just $30
Help & Support
Call 800.631.8962

Monday-Friday - 8:00 am - 7:00 pm CST
Saturday - 8:00 am - 4:30 pm CST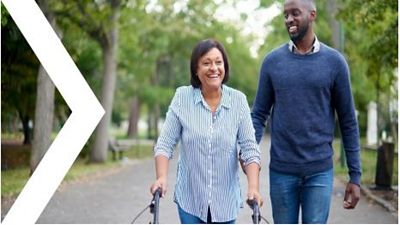 Non-Profit Eliminates Paper Checks to Keep Cash Moving During COVID
Not-for-profit Independent Living Association, Inc., due to switching to a work from home model, needed a new low-cost remote approval and payment solution that would work instantly with their current accounting processes.